Bangkok Airways(PG) ATR 72-500 registration HS-PGK name "Apsara"
This model is from Herpa in 1:200 scale. For some reason, Herpa is the only manufacture that produce 1:200 ATR in Bangkok Airways livery.
In my opinion, I think Gemini jets and JC wings produce much better ATR 72 than Herpa.
There is one antenna missing as you can see after the wing.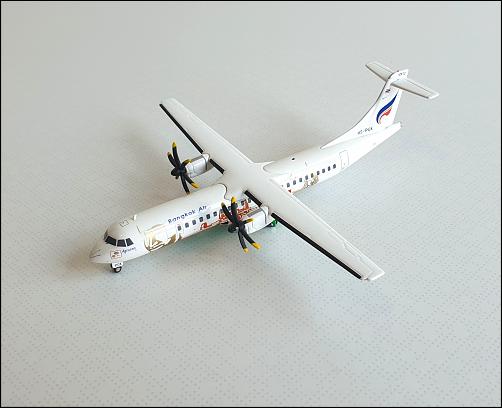 Hope you guys enjoy this short review.