Although not a diecast model, I thought this was pretty cool: A 3D printed model of the Dragon 2 Spacecraft in 1/27 Scale.
More info is on their website:
https://morethan3d.com/dragon-ms/
Product ID: Dragon-MS
In honor of SpaceX recently returning astronauts Robert Behnken and Douglas Hurley back from the International Space Station, I thought this would be a good time to look into a Crew Dragon Spacecraft for my collection. Luckily I came across this website designed by An Duong, a pretty large Dragon 2 Spacecraft that's 3D printed. I was actually pretty impressed at the level of detailed and how everything pieced together properly (the amazing technology of 3D printing). If you watch their video, it's actually pretty functional where the Main Hatch can open/close, you also have a "secret compartment" in the trunk (you can hide your keys in there). The interior has 4 fully adjustable seats that can incline/recline, adjustable entry door and soft capture system...etc.
https://youtu.be/TWn8TRBNM20
Overall dimensions: Trunk diameter (without fins): 130mm
Height (From top of the Nose Cone to the bottom of the Trunk): 290mm
I love their use of magnets: for example it holds together the Dragon 2 spacecraft and the bottom trunk, in addition it holds together a lot of main parts such as the entry door, the secret compartment...etc. Overall I'm pretty happy to have this historic model in my collection, here's some pictures:
This is what is looks like when displayed on their stand, the pilot figures if you choose to get them have to be painted. In additions the logos and such are stickers and their website can also tell you how to get them: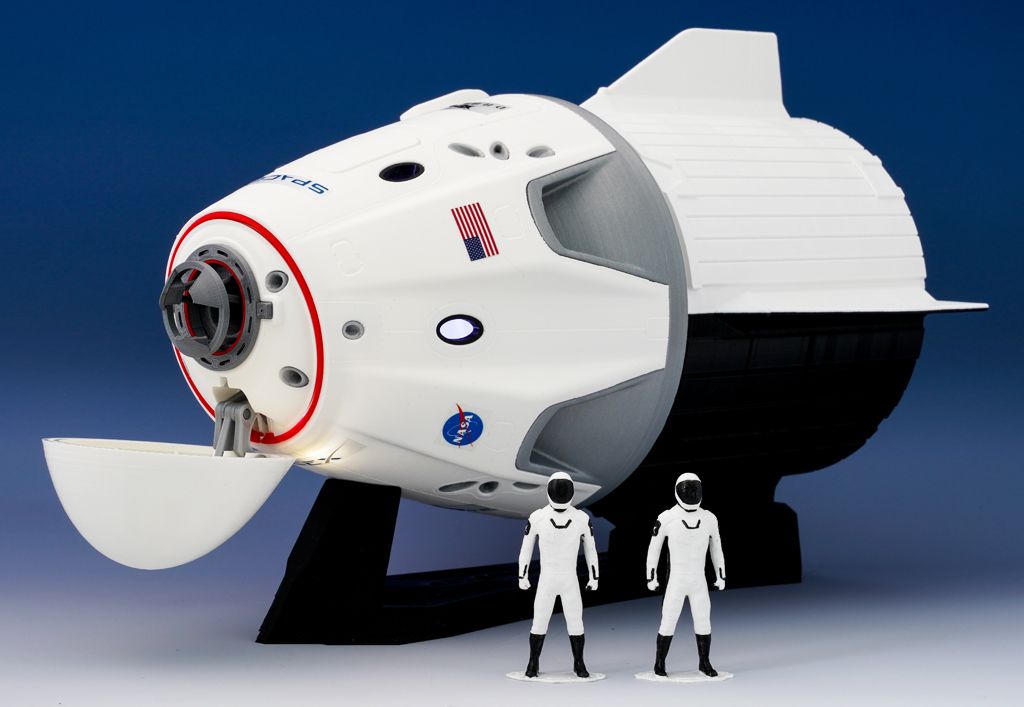 Here is a picture showing the position-able entry door
I like to display mine as if was about to dock with the ISS with a flexidisplay stand
A closeup of the interior, the movable seats was pretty cool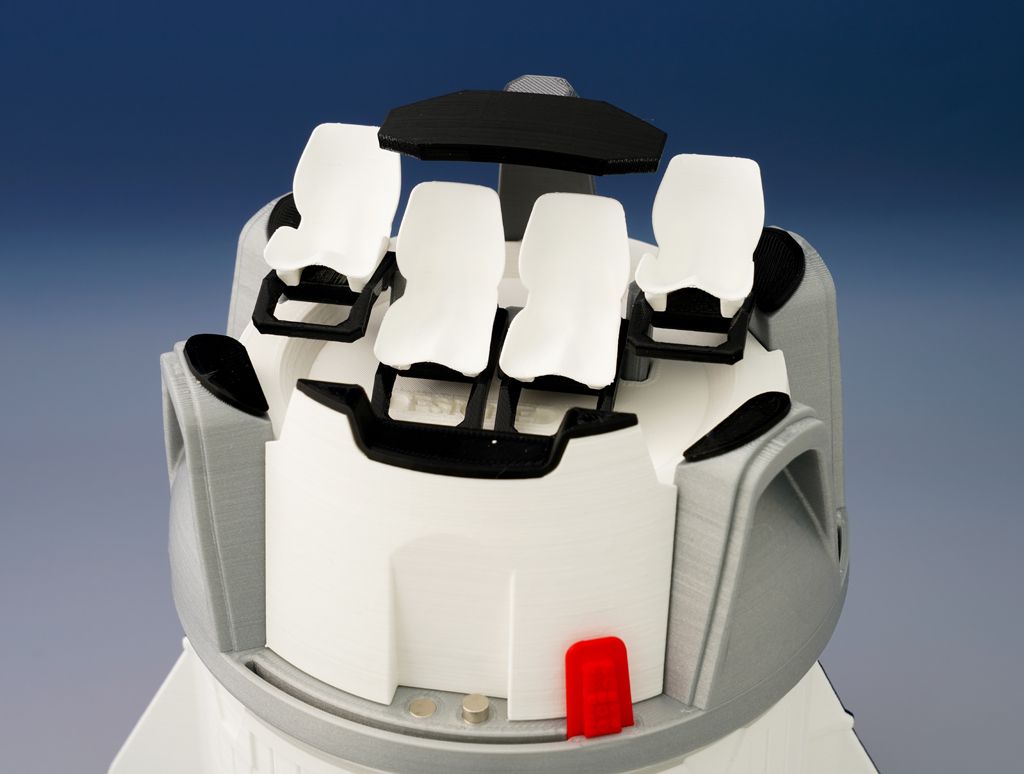 A here is what it looks like with all the main pieces taken apart, note the use of magnets
And here is she is on my final display with a flight patch
Enjoy!