This one just landed in my collection from the FlyingMule:
Hobby Master
McDonnell Douglas F/A-18F Advanced Super Hornet
USN, Maiden Flight August 5th 2013, Loaded Configuration
Scale: 1:72, Item: HA5118B
I got the "loaded" configuration because why not? I always like my aircraft with more weapons, but if you want to reflect the real aircraft as she flew on her Maiden Flight then you would just want the center-line weapons pod. The Advanced Super Hornet prototype has a variety of features that improved on the existing Super Hornets: most notable the conformal fuel tanks on top of the aircraft added an additional 3,500 pounds of fuel. It has increased engine performance. The Enclosed Weapons Pod (EWP) carries 2,500 pounds of weapons internally to minimize radar signature as well as a new special paint to minimize radar cross-section. The cockpit was also updated as well. This extended the lifeline of the Super Hornets to perform well into the 2030s.
Now I know the Navy is considering getting rid of the conformal fuel tanks (CFTs) from their Block III upgrade package as of Jan 2021 after discovering some issues during testing. we don't know what these exact issues are...my guess is the salt water air will sneak its way under the gaps of these tanks and start to rust (that's my guess anyway). Nevertheless, I still want it in my collection for it's unique look.
Regarding HM model: the CFTs don't come pre-assembled but you basically have to put it on otherwise you will have 3 holes on top. I don't know why they didn't put it on to begin with (maybe due tot he packaging). A fair warning: putting it on wasn't easy, it's a tight fit so I suggest putting the back-end stub first, that gives you some wiggle room to move front or back on the front two hardpoints to snap it tightly into place. Here's some pictures of the assembled bird: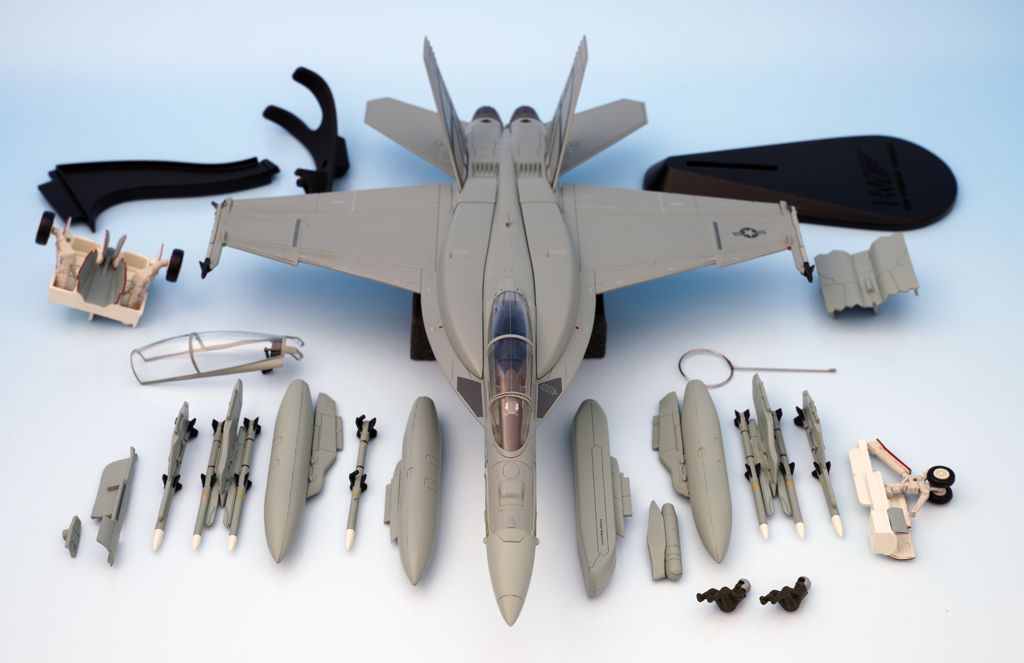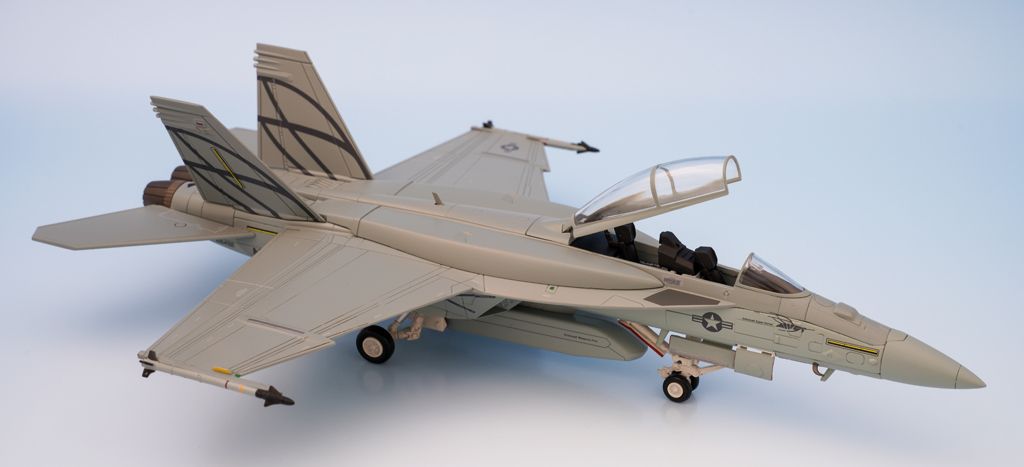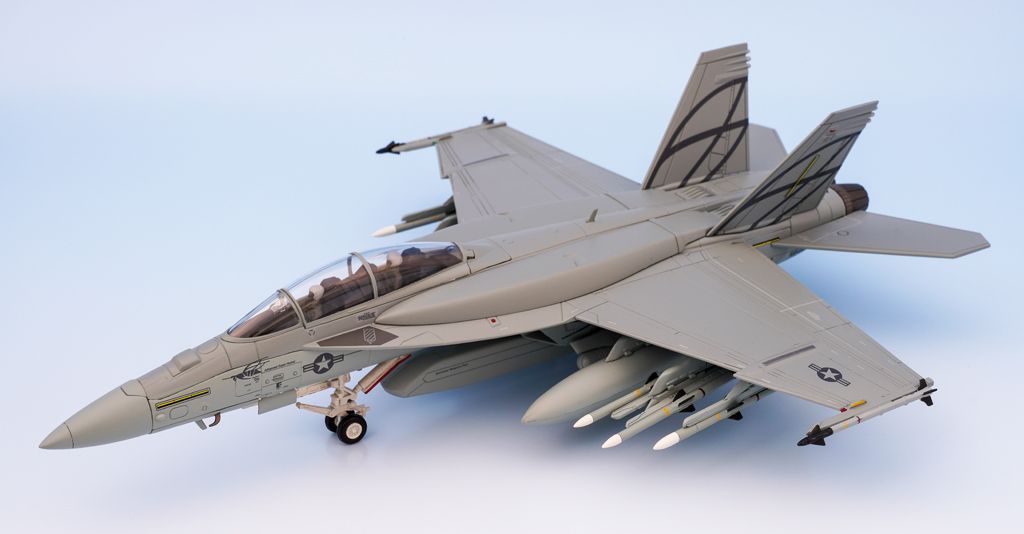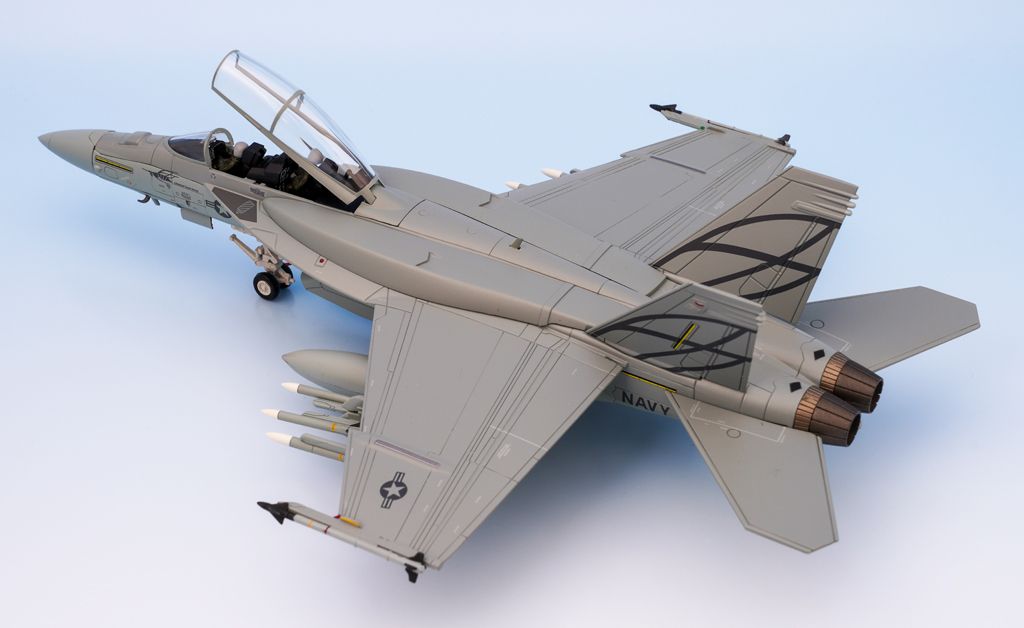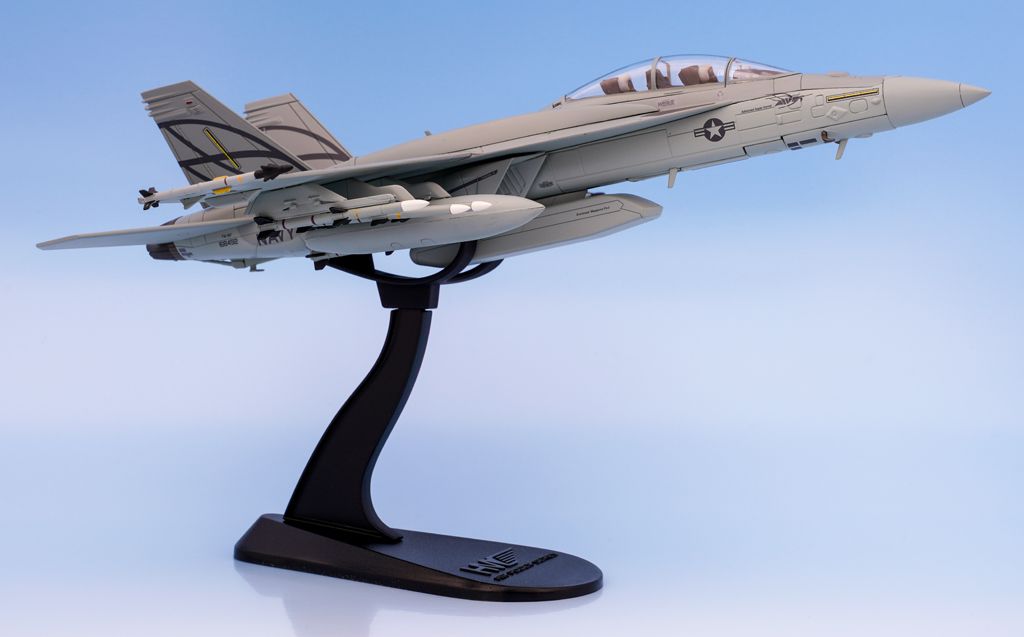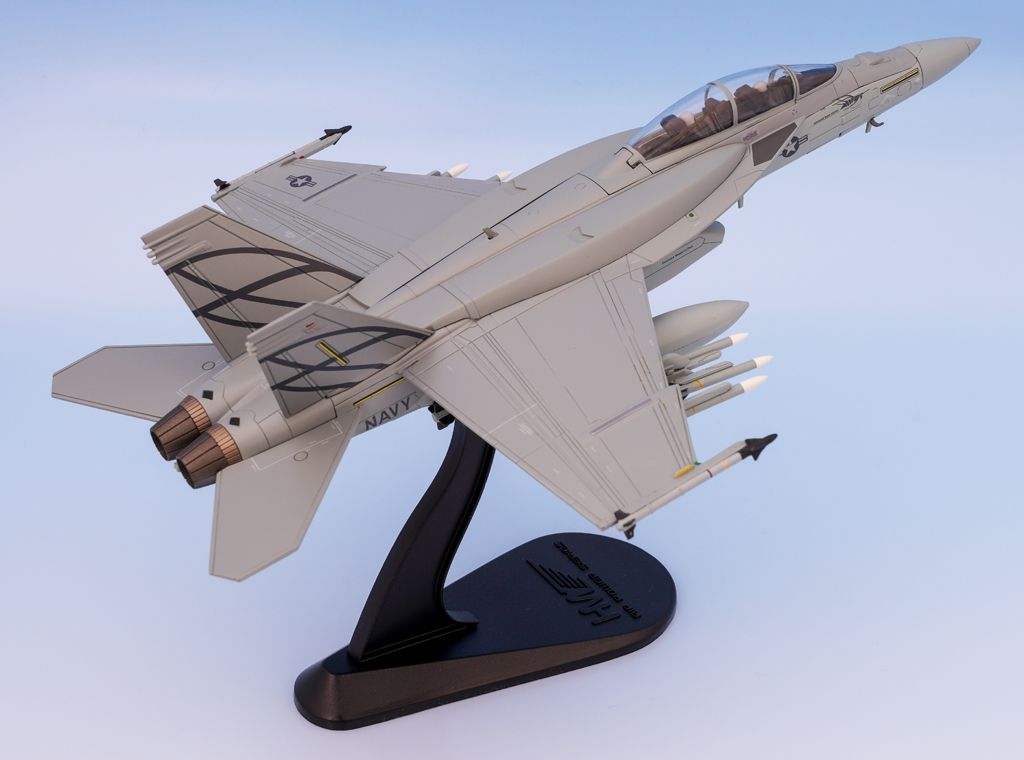 Enjoy!