Just got this in from the FlyingMule:
Calibre Wings
Grumman F-14A Tomcat Diecast Model
USN VF-84 Jolly Rogers, AJ201, USS Theordore Roosevelt, 1993
Clean Finish, 1000 Pieces worldwide
Item: CA72JR02-C
Yes here comes the Jolly Rogers, I know a lot of people are sick of the skull and bones but hey it sells. And there are people like me who already bought a bunch of Jolly Roger aircraft and I can't stop at this point.
So here we go, another Jolly Roger review but this time on Calibre Wings F-14. I bought the clean version but I was a bit torn on the decision since it's honestly "too clean" - then again I didn't want to get the weathered version because of new feature of the streak lines on the movable wings looked a bit too prominent. Anyway, here's an overview of the model: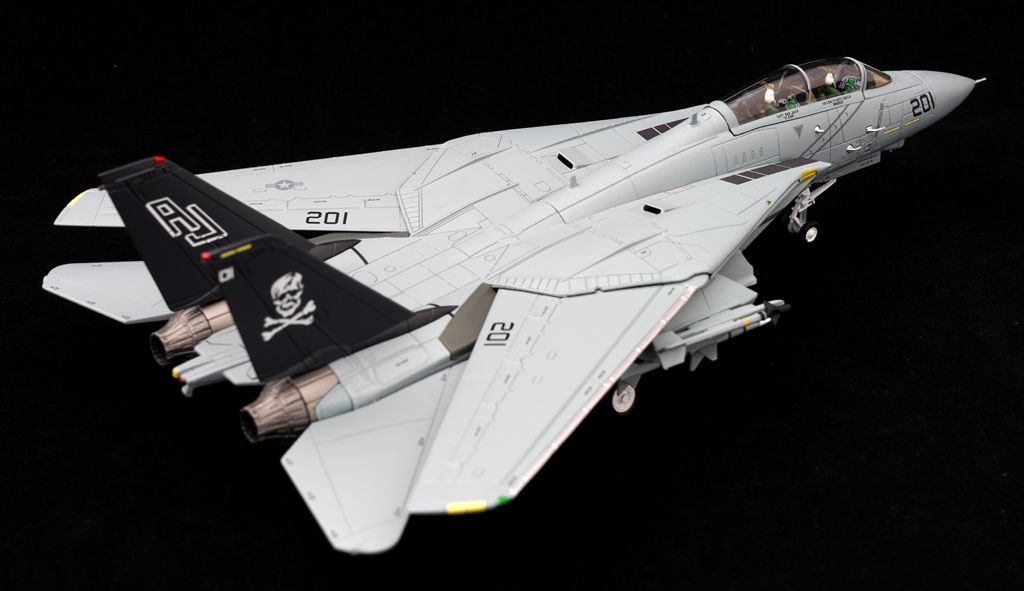 I never did like the original display stand, so I use a witty wings/jc wings F-14 display stand, looks much better:
And here we are comparing it with the other gray low-vis Jolly Rogers that have been released in the past by Century Wings and Hobby Master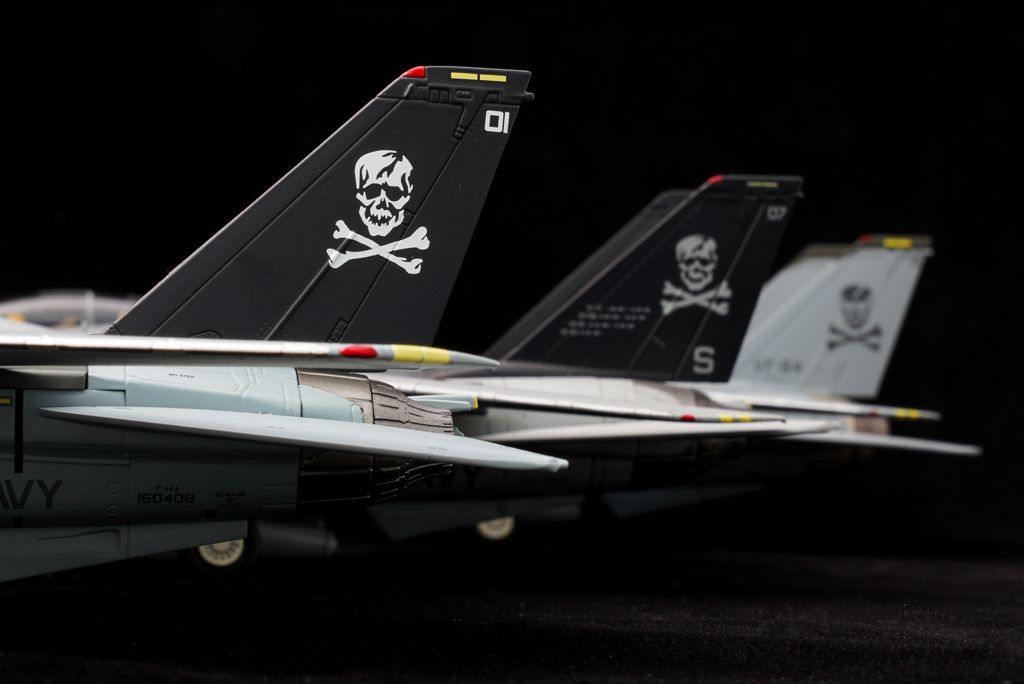 Overall a good model, no doubt Calibre Wings captures the look of the F-14 the best, the fitting on all the pieces was actually very smooth on this release. Enjoy!