Hi all,
I introduce to you my first code 3 made by myself... please be indulgent

Since a longtime i drool on models coded 3 by another collector and i wanted to make my own, as a big boy

Donor model from Altaya, the brasilian Mirage III, and i did not make a painting job, no skilled to do that !
Model is not the best, but very cheap for a first try.
Thanks to advices from Jonny, i started to remove brazilian decals and thanks to an US friend i grabbed a decal sheet from Microscale with Israeli decals.
I pasted israeli decals and below the result, but unfortunately, some of them have been dislocated in the water (i guess they were too old). The tail number have been destroyed, so, i took black numbers from JASDF numbering sheet. A pis aller.
The last time i made a kit and applied decals, i was a teenager (30 years ago) and i did them only with water... no softoner.
I tried to use microsol, but my skills are "rookie style"

The result is not fantastic, but happy to try. Enjoy.
Remain to apply varnish...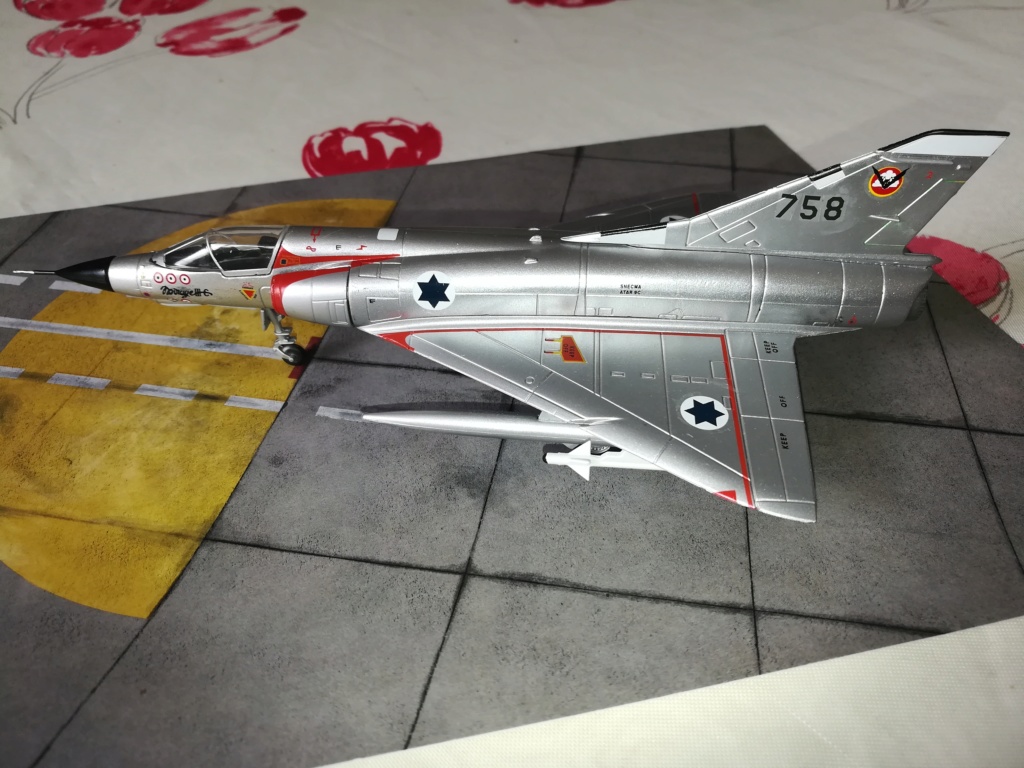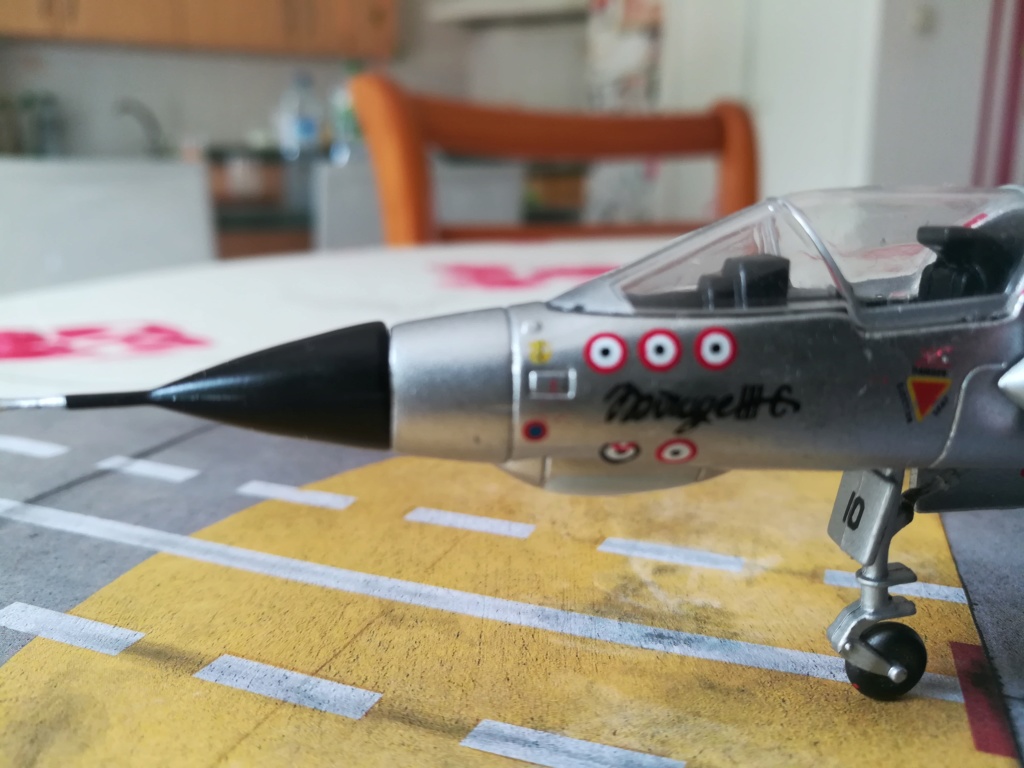 And the last pic... to show you the result of a dive in the water... Mirage IIIC turned into "Mirag...."