Hello there everybody
I recently got my hands on HM's RAAF F-35A, after not too long I realized the vertical stabilizers were inaccurate in shape and size. My solution was to take approx 3-4mm off the top of each stabilizer. Although still not perfect, they now better reflect an accurate height.
The only issue is that the Aussie flags are now all but gone, nothing a few decals wont fix when I eventually get round to it though.
Some final review notes for anyone considering purchasing an F-35: The raised bumps nobody likes are not that bad on the top of the fuselage (in fact they add too the model), however the raised panel bumps on the sides of the nose and intakes are very noticeable, but (just) tolerable for me. The removable gear and weapon bay doors are very fiddly, tight and are very hard to get flush with the fuselage, but if your good with a small file they can be solved. Lastly I recall some concern about the glossy finish. IMO the finish doesn't turn out that great in photos, but I think its near perfect in person
First used reference pictures and some basic geometry to work out the tails were too tall, then used masking tape to mark the area to be removed.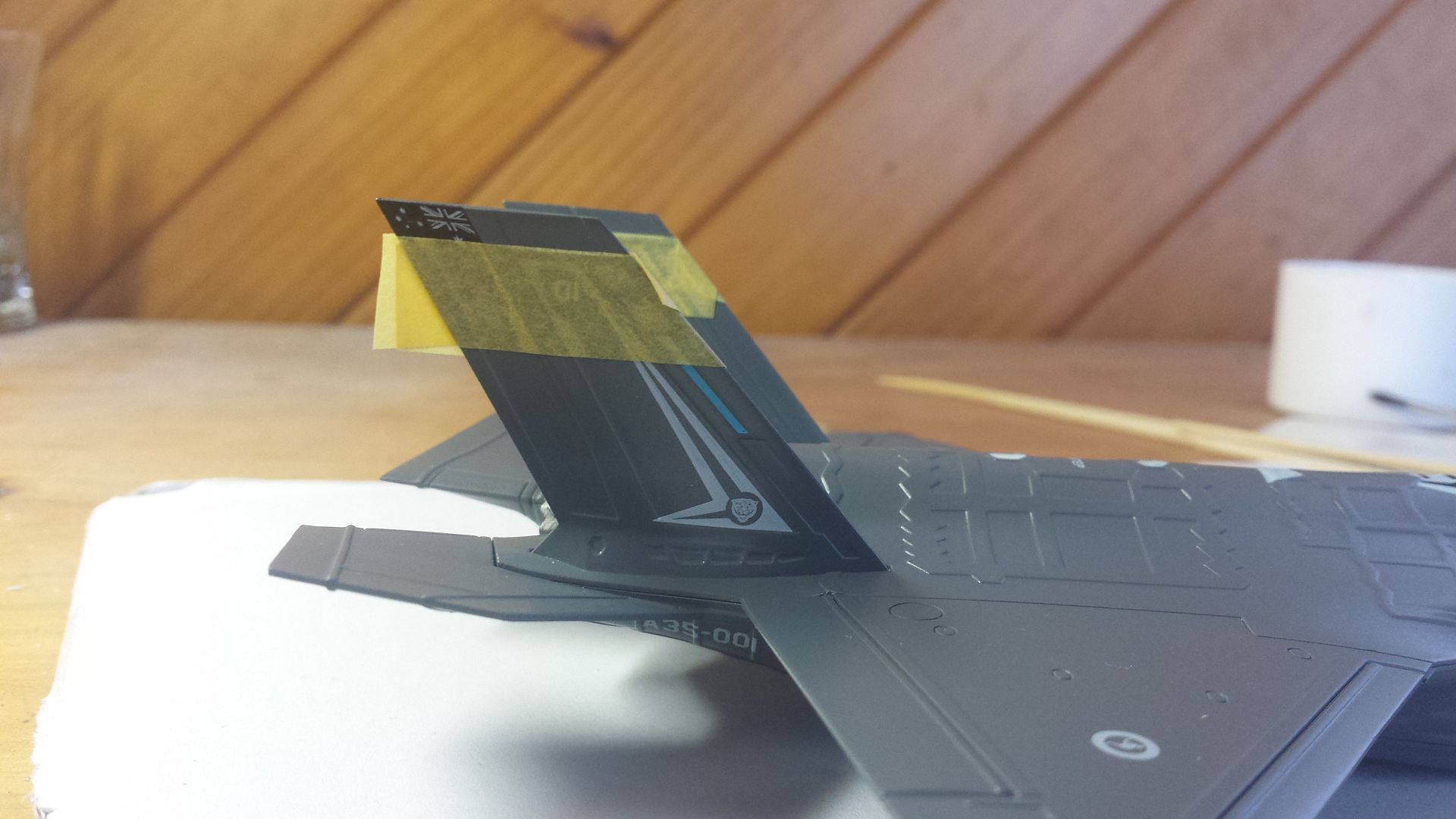 A Multipurpose hobby tool was then used to file away the tops of the tails, a manual tool was used for the last fraction of a millimeter to get a smooth, straight edge. Paint was then used to touch up the shaved edge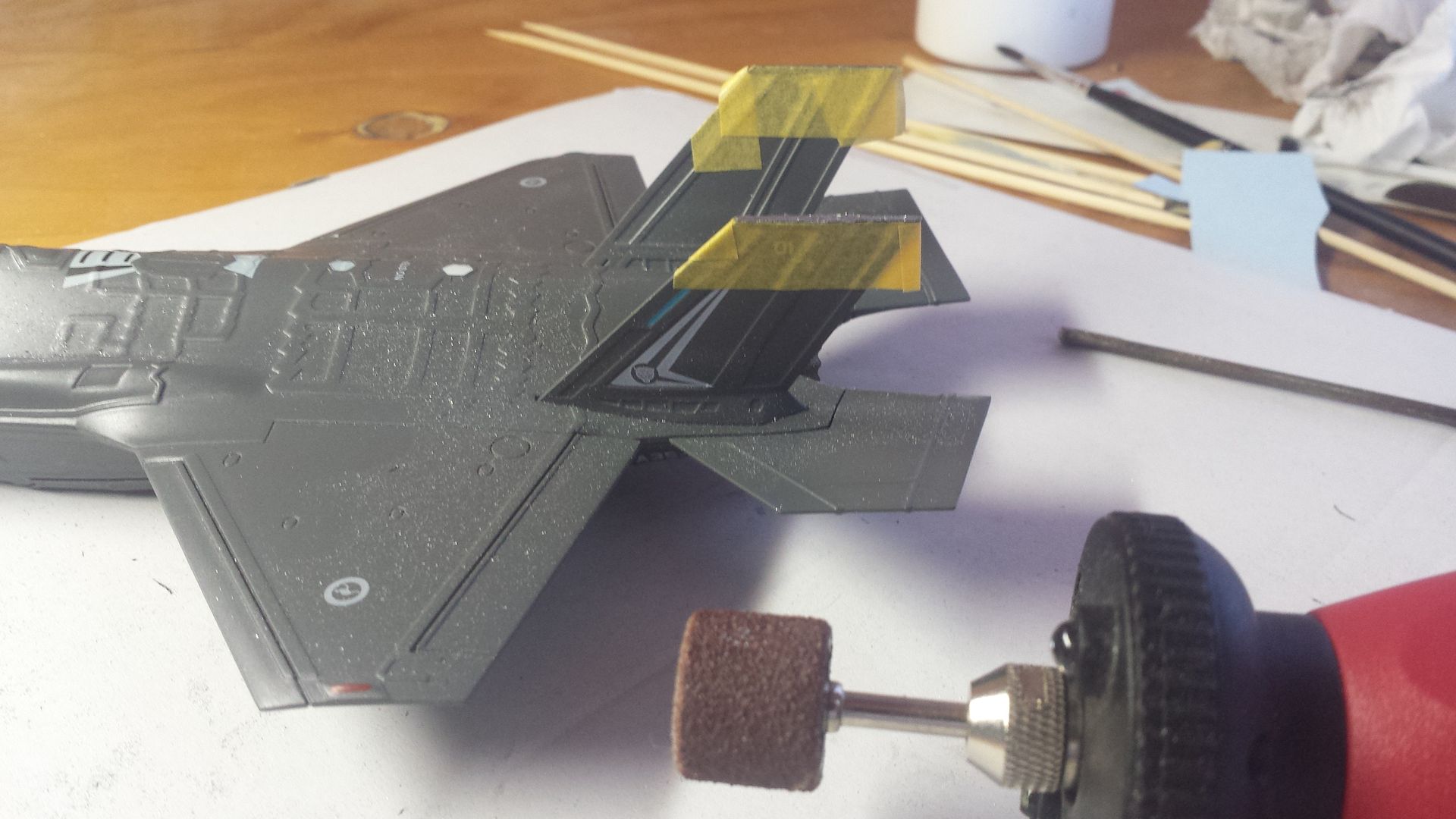 Here is the (near) end result on display (still in need of decals)