Well here she is ladies and gentleman, Century Wing's latest tomcat:
Century Wings Grumman F-14D Tomcat
USN VX-9 Vampires, "Vandy 1"
NAS Point Magu, CA 1999 (CW-001601)
I pre-ordered it the second it was announced - and good thing too since it is already sold out at various retailers. Seeing how well the first all-black F-14 (CW587892) sold for, this one was a sure-thing sellout. Although it doesn't have the famous Playboy bunny like the first release - this one features an attractive bat logo of the Air Test and Evaluation Squadron NINE "Vampires" based at Point Magu, California. The VX-9 Vampires conducts operational testing of various aircraft and weapon systems. The quality of this particular model is superb - I guess the black paint is thinner compared to the thicker glossy paint so the parts fit perfectly. Century Wings really knocked it out of the park with this one. I'm sad that it might be the last tomcat for a while since there are so many great liveries out there, but I'm glad I got this one into my collection. Here's some pictures: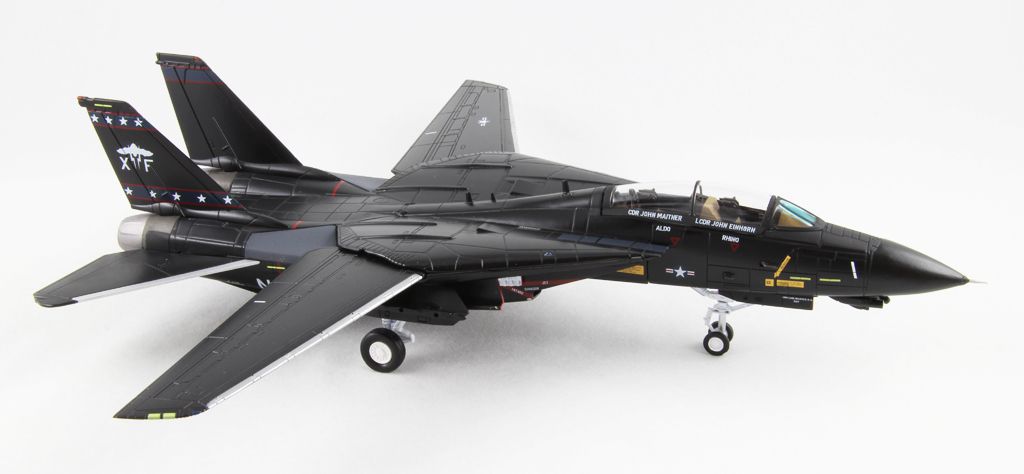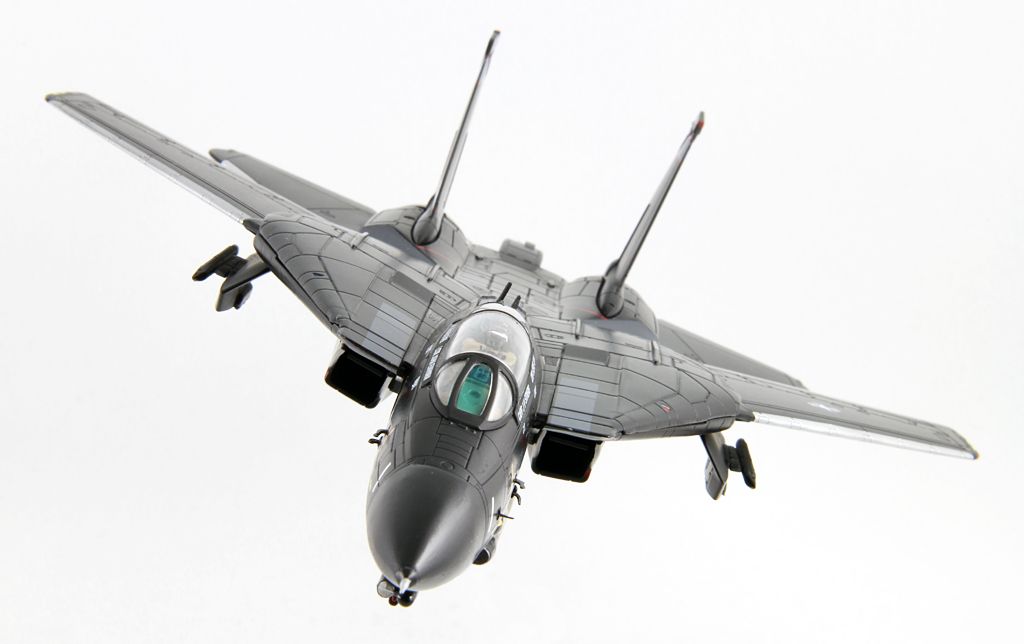 Here she is next to the rare first Vandy 1 (CW587892) - also by Century Wings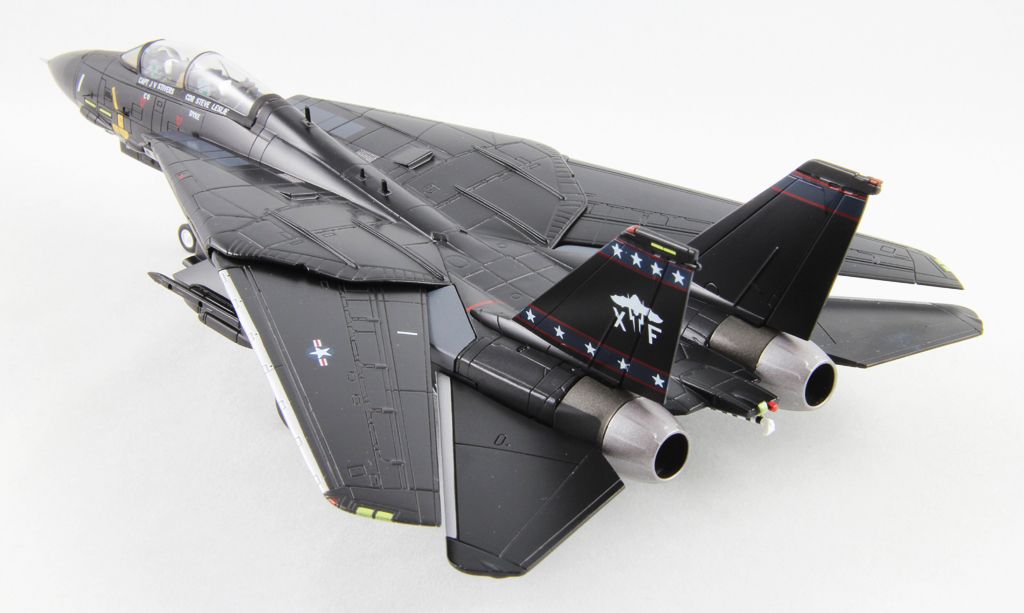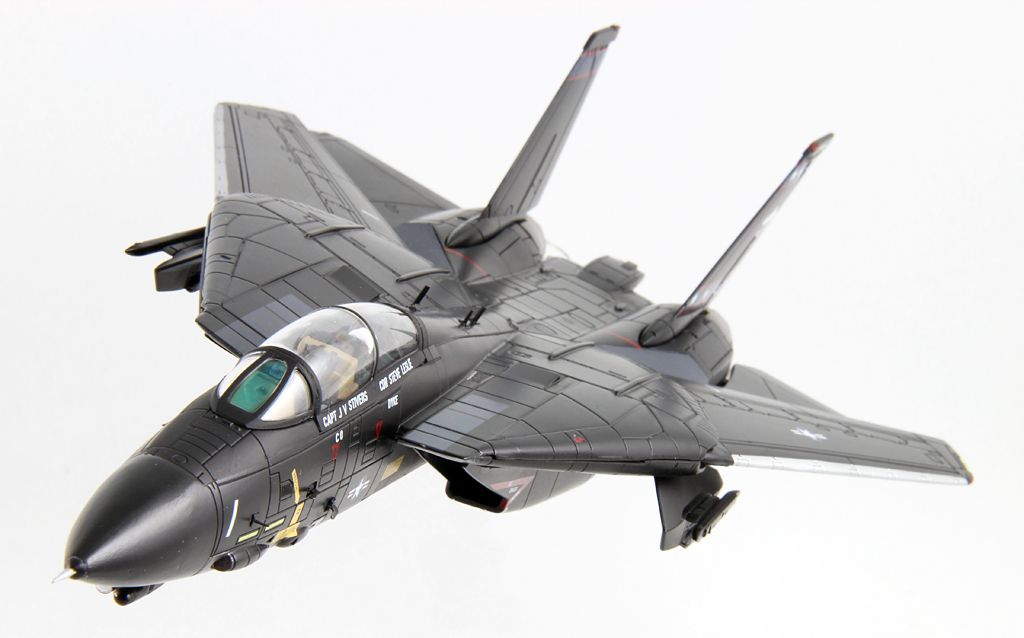 Enjoy!