Hello all, I'm new to both this forum and this hobby, but I've always had a love for aviation and modeling so putting them together made sense to me.
Here's my little project so far

I used the loose grass dust that you buy in shakers or bags for model railroading, I must say in the past I always used the grass roll for HO scale train layouts, and I was not pleased with the results at all, this powder works much better in my opinion, I applied three coats of spray glue with light coats of grass powder between each coat of glue.
Grass 90% finished here, the planes here aren't the correct scale, just something cheap I picked up at the hobby store to give me a sense of scale. I used 150grit sandpaper as my tarmac surface, and I really do like the texture it gives.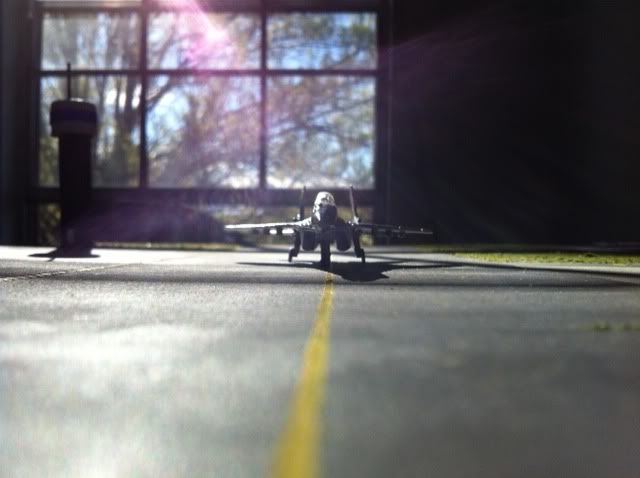 The taxi lines are almost complete here, a sunset photo op yields some interesting effects. My Air Traffic Control tower may not be quite on-scale, I threw it together just a few days ago and I feel it's a nice touch, at least until the "perfect" tower comes along.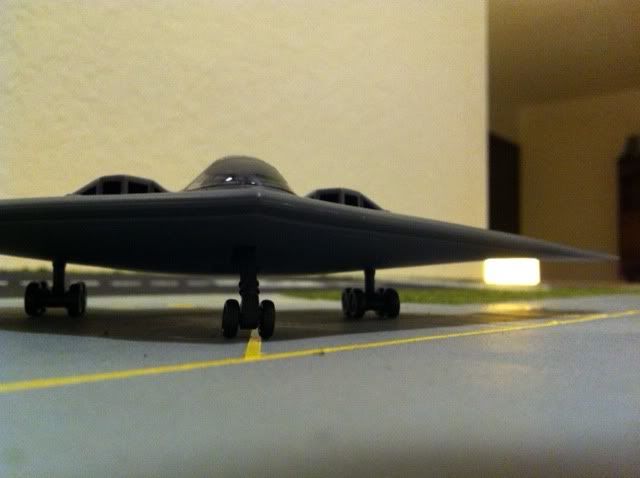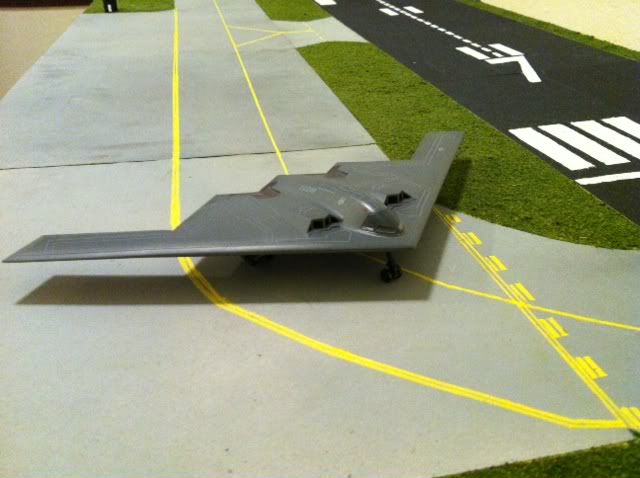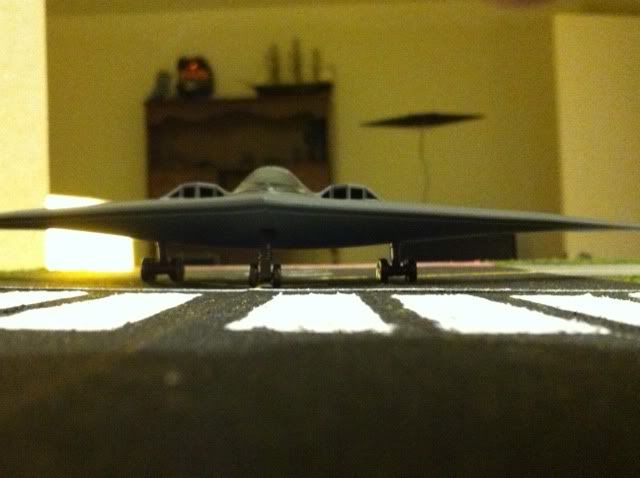 Here we have my first 1:200th scale plane, a B-2 spirit. (You wouldn't believe how difficult it was to find a 1:200 scale plane in Tulsa, OK... Shame on the hobby lobby.)
...and finally, the best view of a runway should be on approach, no?
I crave any constructive criticism y'all can offer on how to proceed with or improve on my airbase, also I am open to any questions as I understand information on 1/200 airbase construction is extremely limited.