I have a small collection of beautiful birds, but I love them all.
Gemini Jets British Airways A380.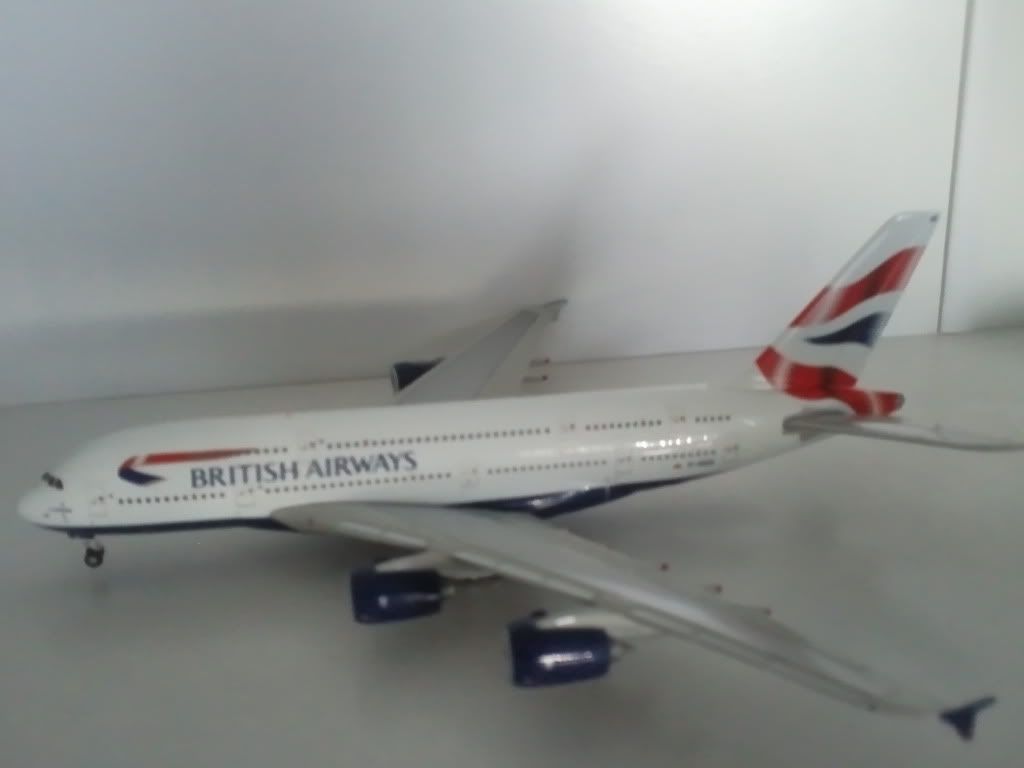 JC Wings Air France A380 (New Livery)
Gemini Jets Emirates A380. (Gemini Jets Qatar A380 in the background)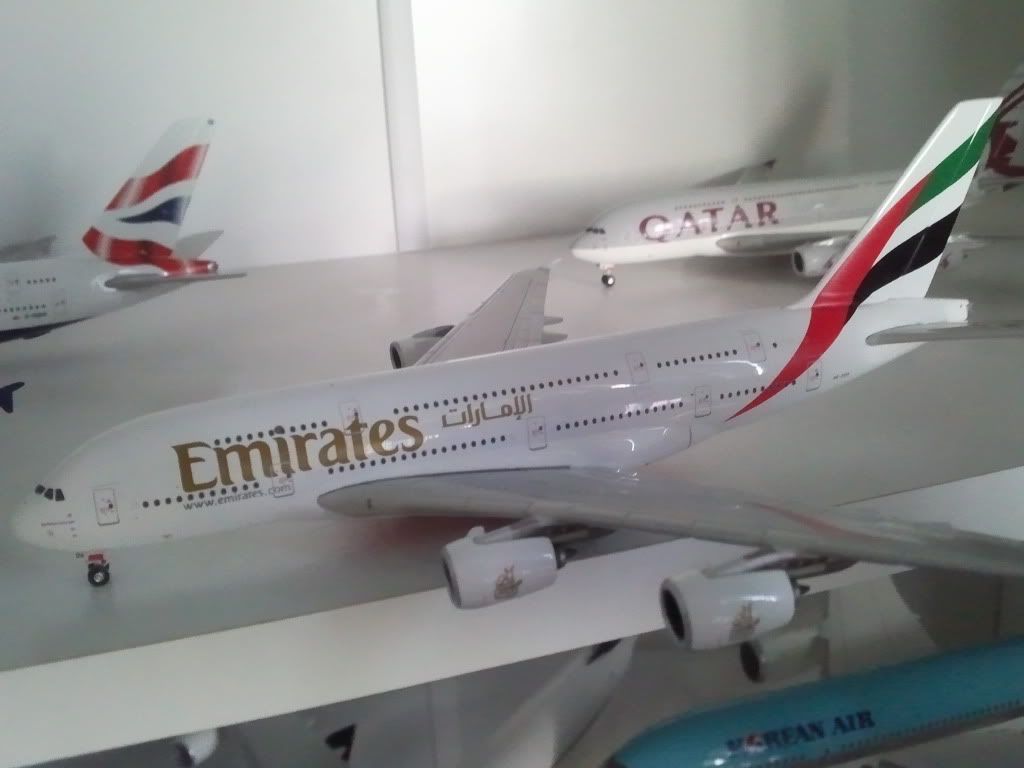 1:200 Malaysia and QANTAS A380's are Hogans. The Thai A380 (Not clearly pictured) is a Skymarks. (Quality and detail is nothing like the Hogan's)
The Singapore Megatop 747-400 is 1:250. (No idea who makes it)
QANTAS A330. (Again, no idea who makes it)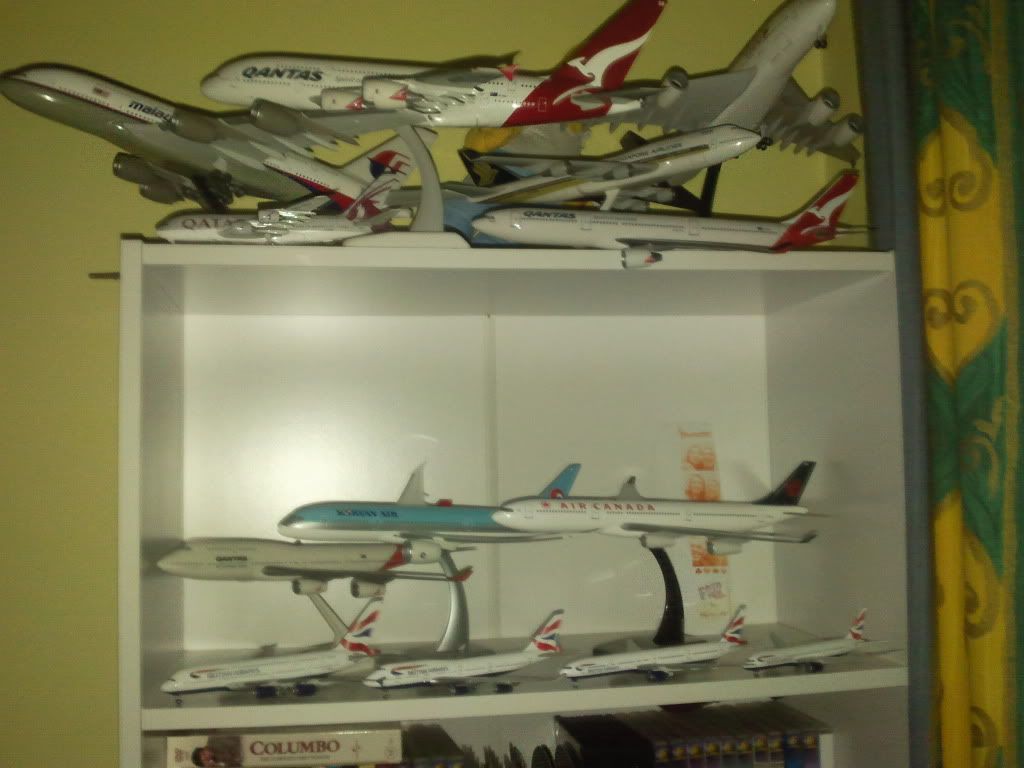 1:250 QANTAS 747-400. (No idea who makes it) 1:200 Korean Air 787 by Hogan and a beautiful 1:200 Air Canada A340 by Hogan.
My beautiful 1:400 British Airways fleet. A380, 747-400, 777-300 and a 787.
(Thank you to those who helped me re-size these pics. Appreciate it)