Despite all my whining about diminishing marginal utility, I was lured in by some cheap collection sale items.

I'm not sure why these were so cheap, I think they're excellent models of interesting prototypes (but maybe they have fatal flaws of some kind)
In any case, I recommend these, the next time you see them for a good price and are looking for a nice classic jet.
First up - an SMA model of the once ubiquitous Northwest DC-9 - special to me for many reasons. I wish they made N8933E, but this will do.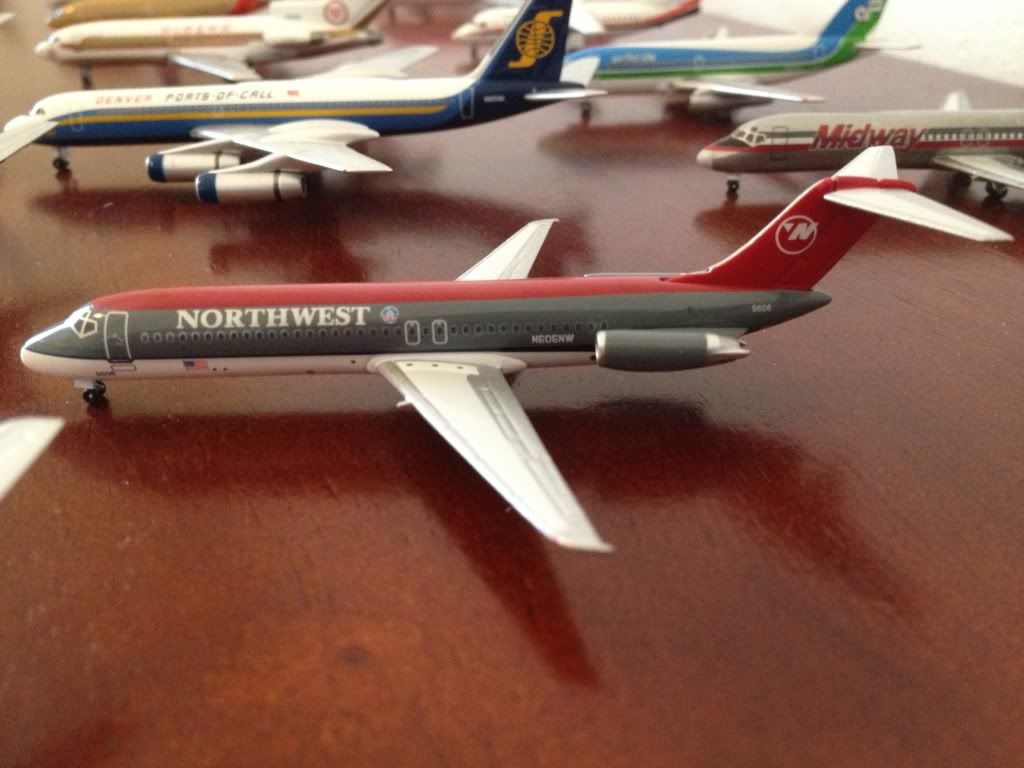 Next up an Aeroclassics Mohawk BAC 111 - I watched an interesting Youtube video about these guys and their daily management meetings - seems like a nice airline but now another addition to my US Air heritage fleet.