Got this little gem from the FlyingMule:
GeminiJets Gemini 200
Gulfstream C-37B
USAF, Reg #60500
1/200 Scale, Item: G2AFO916
The C-37B is based upon the Gulfstream 550 and is capable of high-altitude, intercontinental flight with cruise operations from 41,000 to 51,000 feet. Features include enhanced weather radar, autopilot and an ultra-modern heads-up display for the pilot. Safety features include enhanced vision systems that allows increased visibility in poor weather conditions. The aircraft is also equipped with both commercial and military communications equipment to provide secure and non-secure voice and data capability. Main objective is to give high ranking government and Department of Defense officials access to worldwide special airlift missions.
I know this has been a popular release with most places being sold out, I know there has been some concerns with the color blue. Granted I do admit it's a tad bit on the darker side but still good enough for me especially when viewed with the light. The pictures shown here is with natural lighting: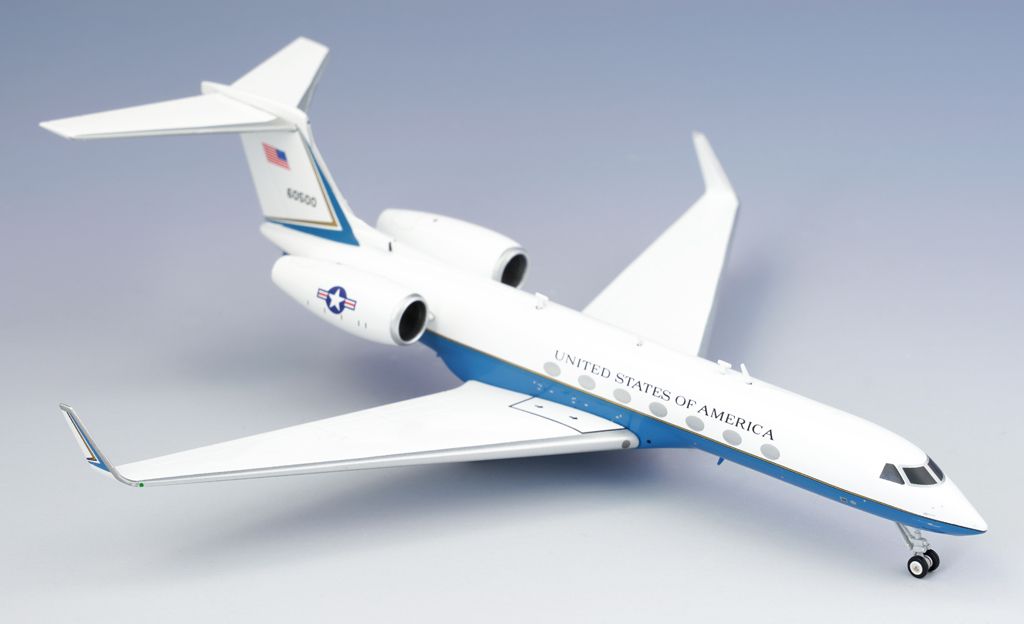 The original tripod display stand is just terrible, I recommend get rid of it and use another smaller stand like this one:
hope you enjoy!