This one recently landed in my collection from Aiken's Airplanes, wanted to get get an aircraft to compliment Inflight's recent release of the DC-10 Tanker.
Inflight200
Boeing 747-100
Evergreen International "Supertanker"
N479EV (Item: IF741888)
Limited Edition: 240 Pieces Worldwide
The Evergreen Supertanker was a Boeing 747-100 widebody aircraft that was modified into an aerial firefighting aircraft by Evergreen International Aviation. The aircraft was originally manufactured by Boeing in 1971 for Delta Air Lines. It has a capacity to hold 20,500 gallons, it was the largest aerial firefighting aircraft in the world. The Supertanker entered service for the first time in 2009, fighting a fire in Cuenca, Spain. The tanker made its first American operation on 31 August 2009 at the Oak Glen Fire. The current tanker is N479EV, tanker/tail number 979. (The previous plane was: N470EV, tanker/tail number 947.)
An issue that impacted usage by the Forest Service was the USFS requirement for using fire retardant rather than water. When Evergreen attempted to convert the system from water to retardant-dispensing, they encountered objections from the FAA. The FAA was concerned about the much greater density of fire retardant and the corresponding increased stress on the airframe. The FAA determined that the Supertanker's service life would be diminished and also raised concerns about the dangers of additional stress on the airframe during firefighting operations and heavy weight maneuvering. After the parent company, Evergreen International, filed for Chapter 7 bankruptcy on Jan 2014, the Supertanker is no longer in service.
Here's some pictures of the model itself: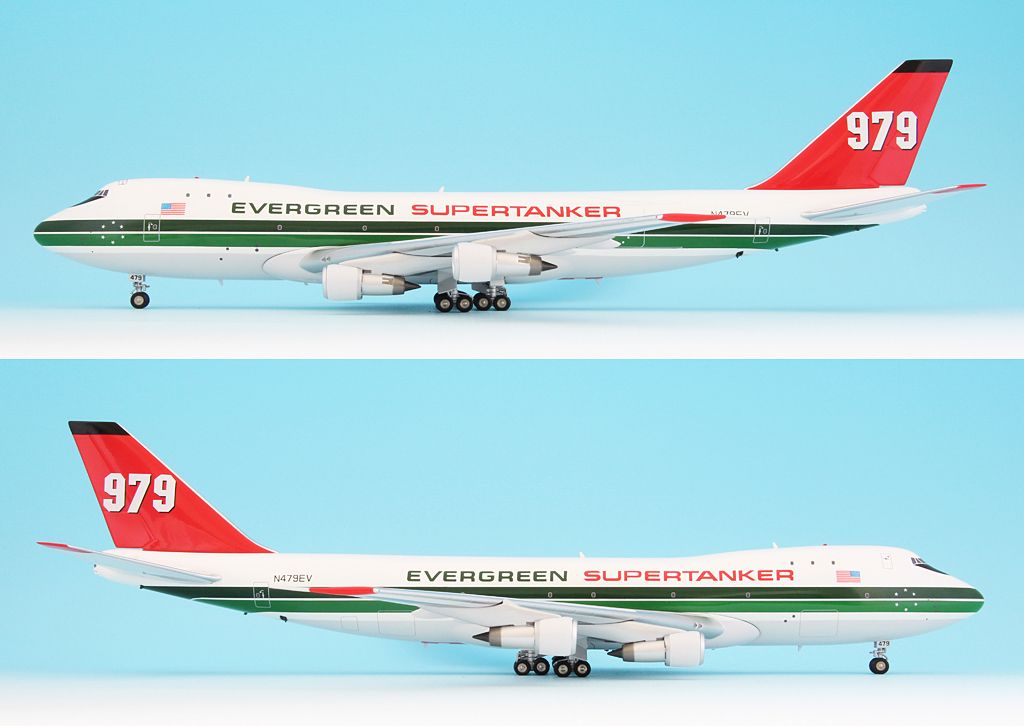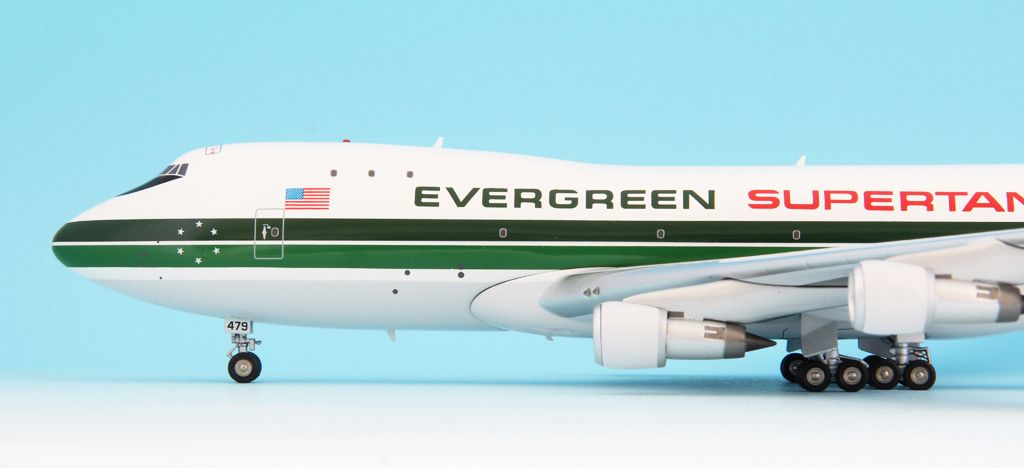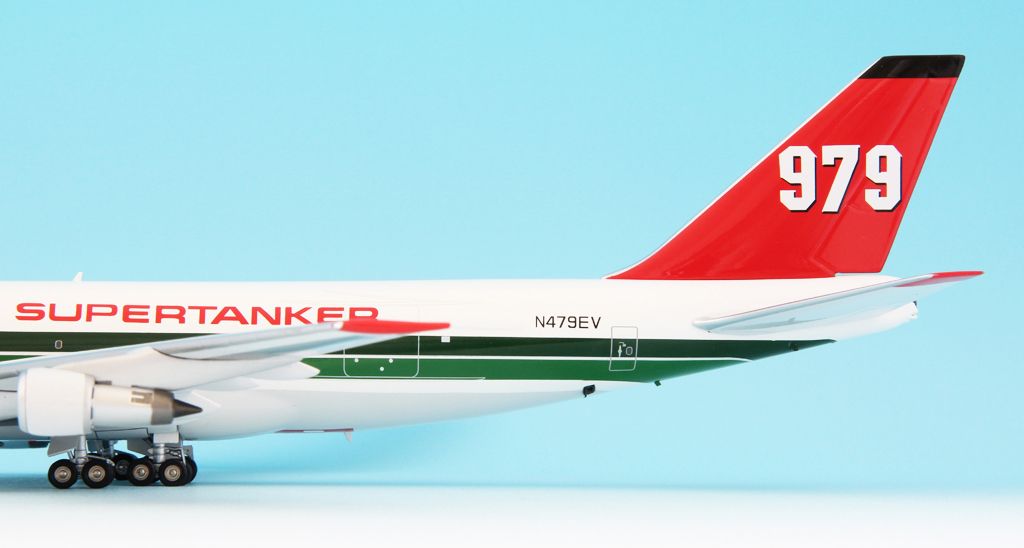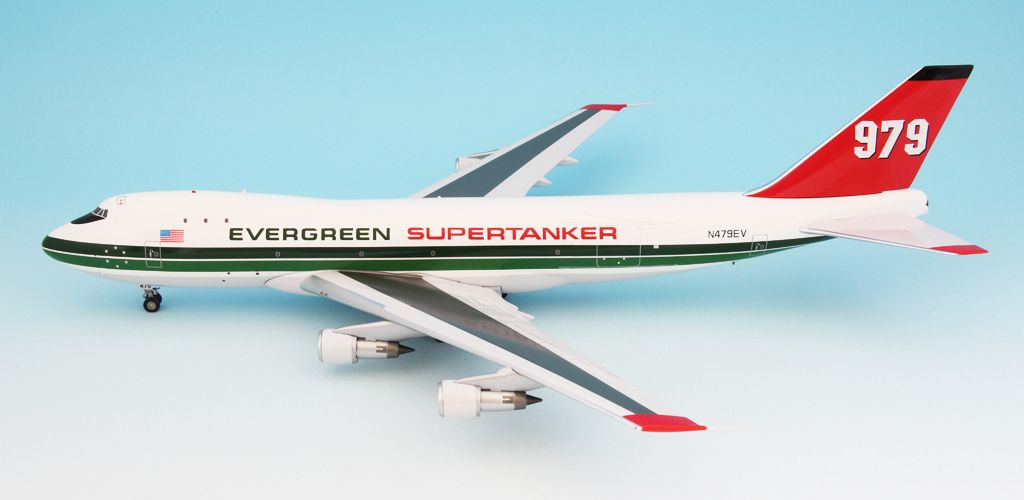 To be honest, I always wanted to get this model because I saw it in the ending scene of Die Hard 2, but it would have stuck out since it didn't fit any theme, now that I have the DC-10 Tanker, I can pair the two together.