Considering I got the Bandai Shuttle and Dragon's X-37B....mind as well continue the space journey and get the famous Apollo 11. The diorama is pretty cool, it include everything from the Command Module to the Lunar Module + Armstrong and Aldrin chilling on the lunar surface. Dragon Wings did a fantastic job with this model, although I do wish the Lunar Module was diecast. Sadly that's mainly plastic along with the diorama itself. The only thing that's actually diecast is the command module (and not a lot of it). Nevertheless, it still looks cool and I would recommend it. Here's some pics:
The Box: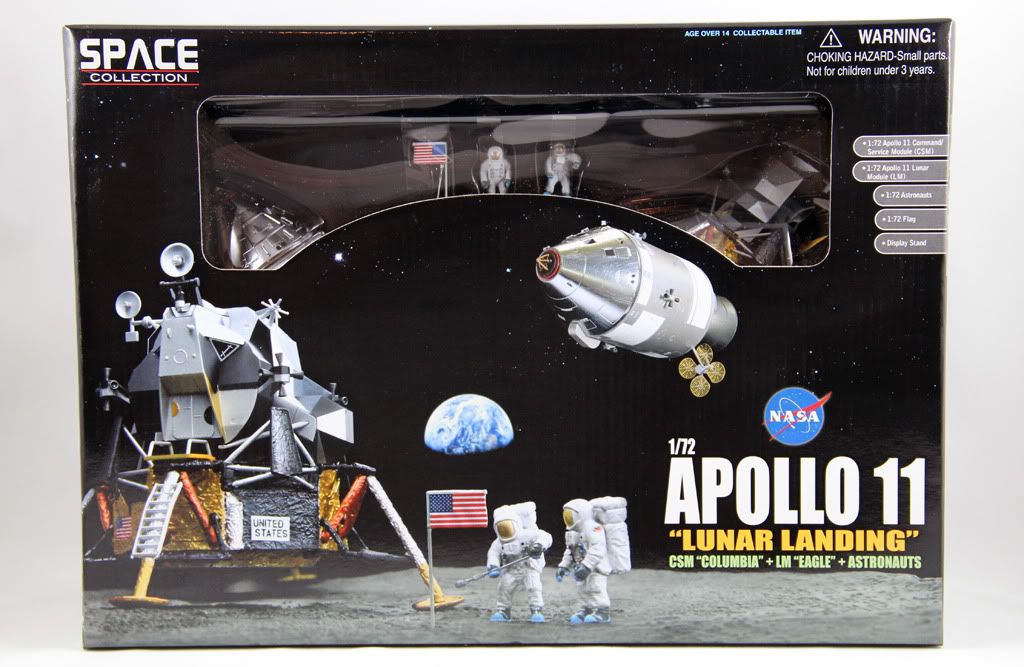 What's included inside (as always, Bandai's infamous fiddly little pieces - so be careful when you put the lunar module together, lots of fragile pieces that takes a lot of patience to put it together without snapping the plastic)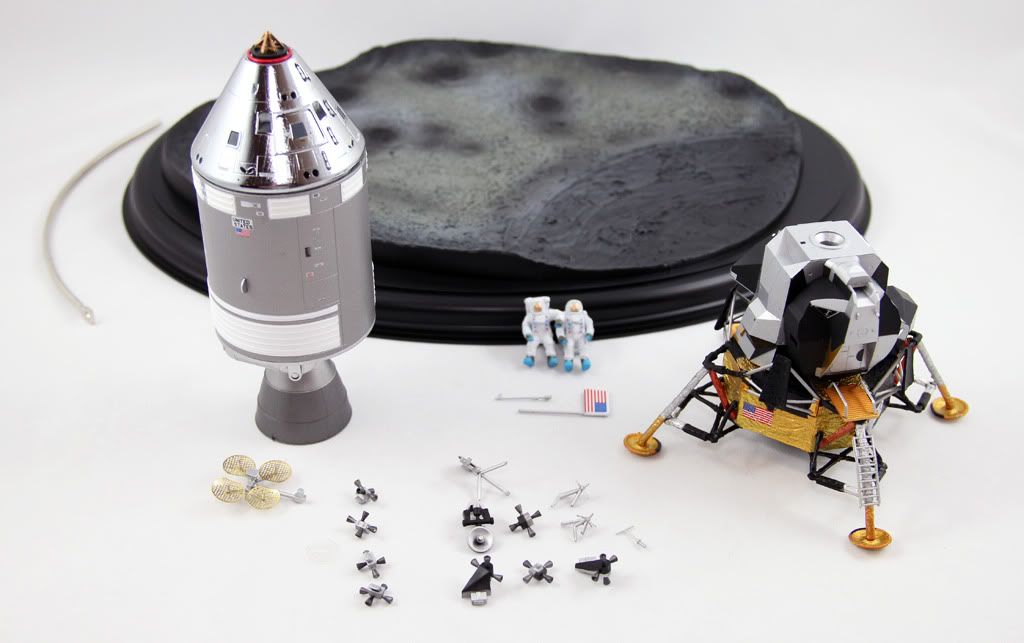 Closeup of the Command Module: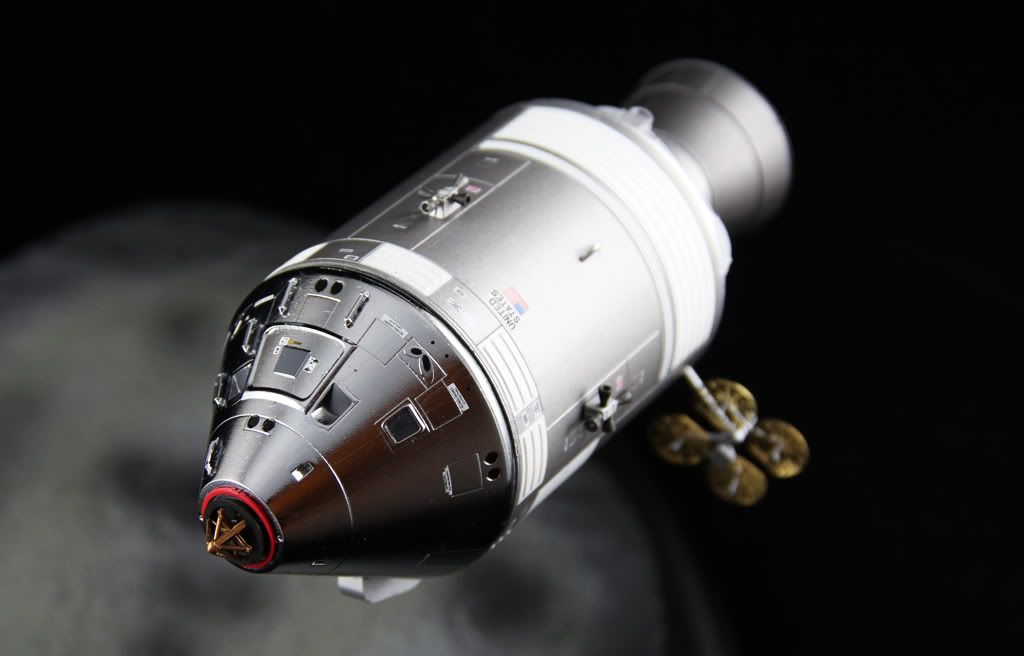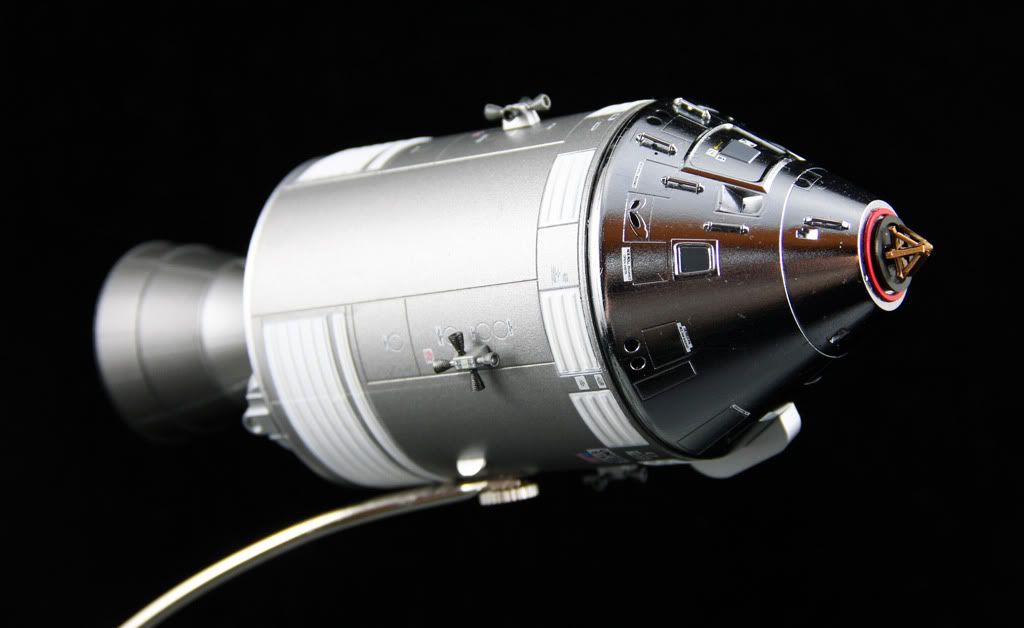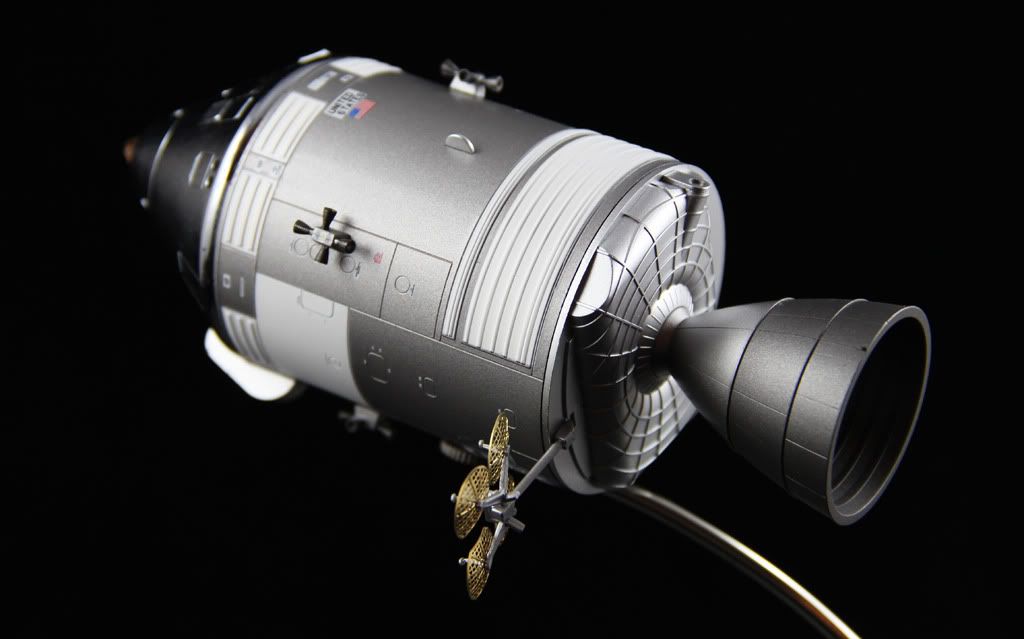 Closeup of the Lunar Module: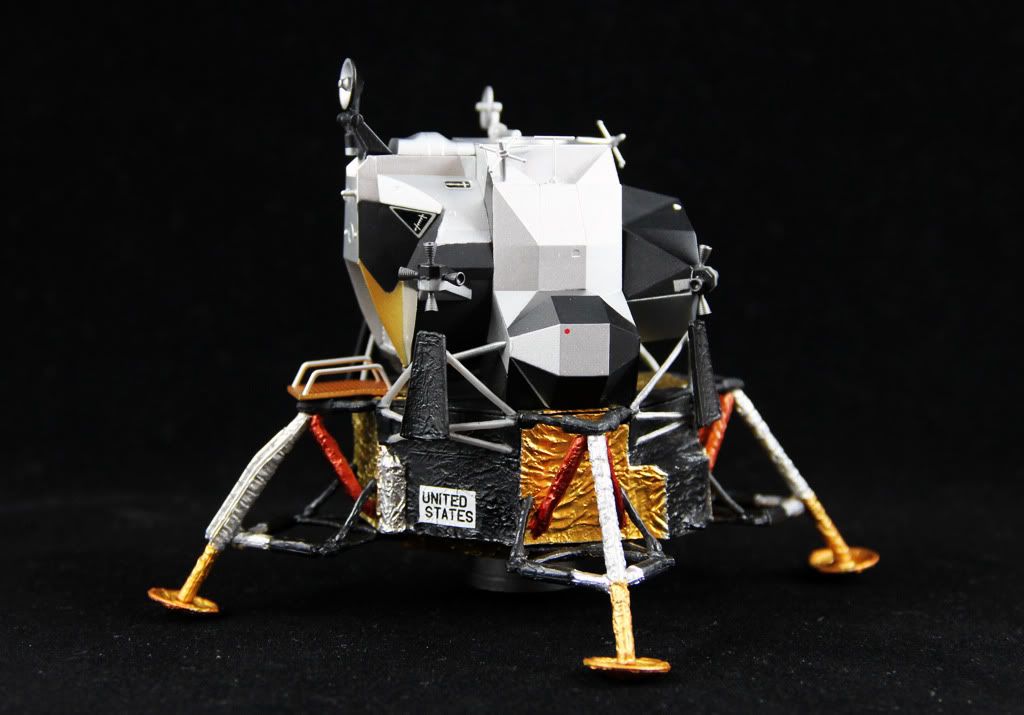 And finally put it all together: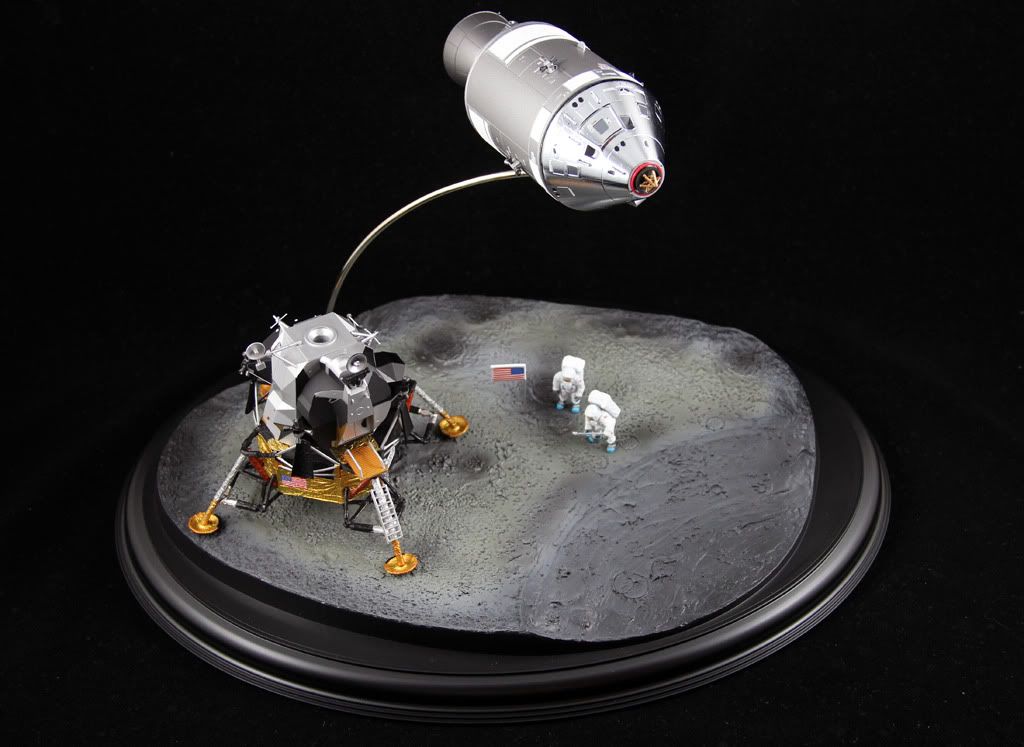 In honor of Apollo 11, I even got a nice little patch for it: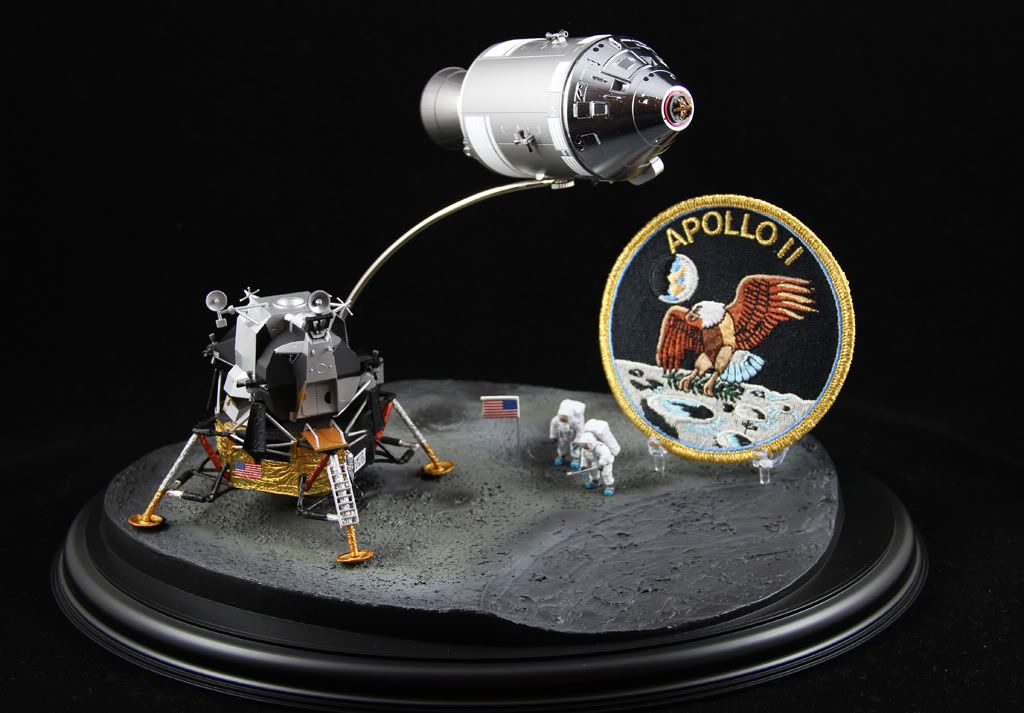 A great complementary model is Corgi's Apollo Sea King.