This one just landed into my collection:
Finally HM put out another F-104 in the SEA color scheme, I missed out on the old F-104C "***** Cat" when it was first released, although it still pops up from time to time on ebay, I never pulled the trigger since I wasn't a fan of the nose art or the joint line between the pitot tube. But this release was the answer to my prayers. Not only was it in the SEA color scheme, it was also a 2-seater - has an improved nose, and a nice refueling probe on the side.
This particular F-104D (57-1320) was assigned to the 156th TFW of the Puerto Rico ANG (PRANG). The PRANG operated the F-104s until July of 1975 when they were replaced with LTV A-7D. Most of these F-104s went to AMARC but this particular aircraft found its way to Six Flags in Jackson, New Jersey

Here's some pictures for your viewing pleasure: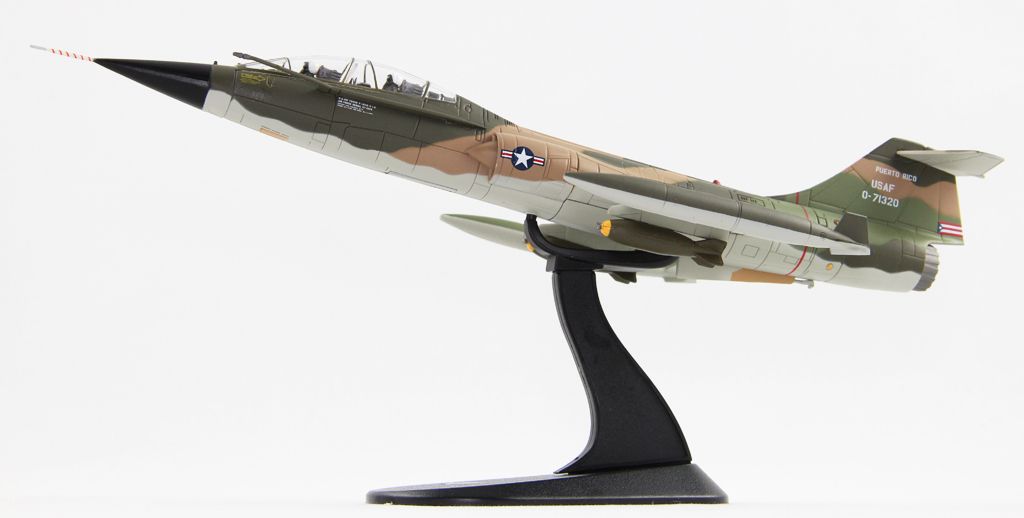 This would rank up there as one of the best F-104s that HM has produced, along with these models:
She now joins up with some of my other models in SEA color: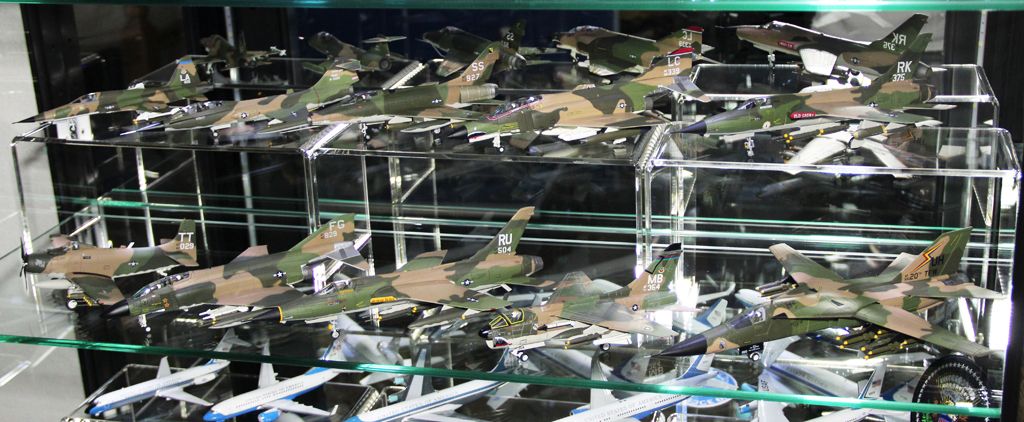 Hope you enjoyed the pictures!