I was in Chicago recently, and I happened to stumble upon a place called Grayland Station located about 20 minutes from the major hotels. I stepped into the small shop, and my mind was instantly blown away! From floor to ceiling, jam packed in every nook and cranny, were boxes upon boxes of planes. I did not grab a picture inside, but it was awesome. Anyone who has been there will know what I mean. But, the thing about this place is not the number of planes, its the way that they are organised!

Essentially they are all stacked up in plastic containers, one on top of the other, without any clear organisation system. However, it was a whole lot of fun to go rummaging through all the containers, finding old, long sold out models that probably have not seen the light of day for years! Here is what I picked up. I could not find any 1:400 KLM 747s, 767s, or 777s as I was hoping to find, but the models are so well tucked away in that place that I would have probably passed one 10 times without knowing it! (If anyone is in there and sees one, let me know
)
AF Heavies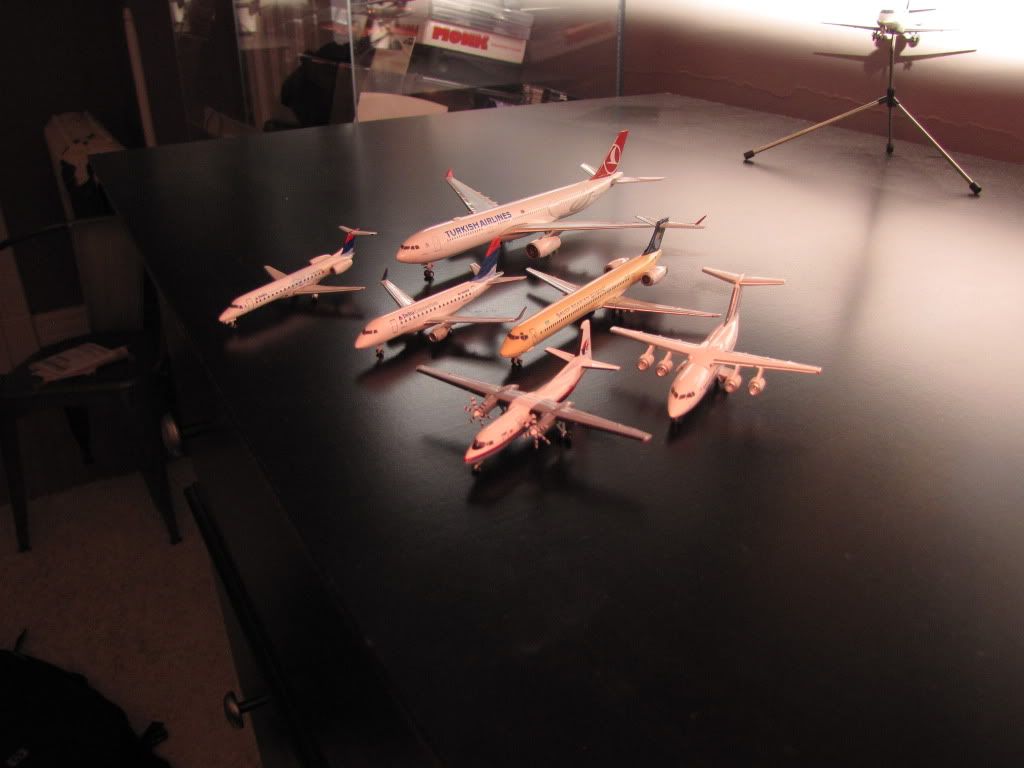 This one has slipped away too many times!!
I did find one KLM

Sorry for the crappy pics. I need a new camera. BAD.