Story behind the 1st B777-200ER for Malaysia Airlines an historical moment.
Boeing wanted to design an aircraft to replace the aging DC-10's and L-1011's that would fit between its 767 and 747 models. Initially Boeing named its new aircraft design the 767-X. It enlisted the help from both airlines and subcontractors to assist in the design using a "Working Together" program. The developing computer design became the Boeing 777. Manufacture began on October 29, 1990 two weeks after United Airlines had
placed its order for 34 aircraft with an option for an additional 34 planes.
The first twin jet engine 777 was completed on April 9, 1994 and at that time, there were 147 planes on order with an option for an additional 108 planes from 15 different airlines. The first flight of the 777 was on June 12, 1994 followed by an extensive eleven month flight test program. The first 777 (N777UA) was delivered to United Airlines on May 15, 1995 with their first revenue flight flown on June 7, 1995 between London (Heathrow)
and Washington (Dulles). Boeing continued advancing the design of the 777 and on September 3, 1996 rolled out its first 777-200/ER aircraft. On October 7, 1996 the 777-200/ER made its first flight.
Less than a year later on April 1, 1997 Boeing flew a 777-2H6/ER (9M-MRA) in Malaysian Airline colors non-stop 12,457 miles from Boeing Field in Seattle eastward to Kuala Lumpur, Malaysia in 21H 23M. This broke the "Great Circle Distance Without Landing" record for an airliner. Continuing the great circle circumnavigation round-the-world returning to Boeing Field, this aircraft set a new world speed record for the fastest round-the-world flight by a commercial airliner. Total flight time round-the-world was 41H 59M over a distance of 23,210 miles.
Subsequently, Malaysian Airlines named this round-the-world aircraft its "Super Ranger." It now carries a special logo on the outside of its cockpit.
At the same year 1997 is Malaysia Airlines 50th Anniversary.
MAS03 B777-200ER Malaysia 9M-MRA 50th Anni L.E 168 pcs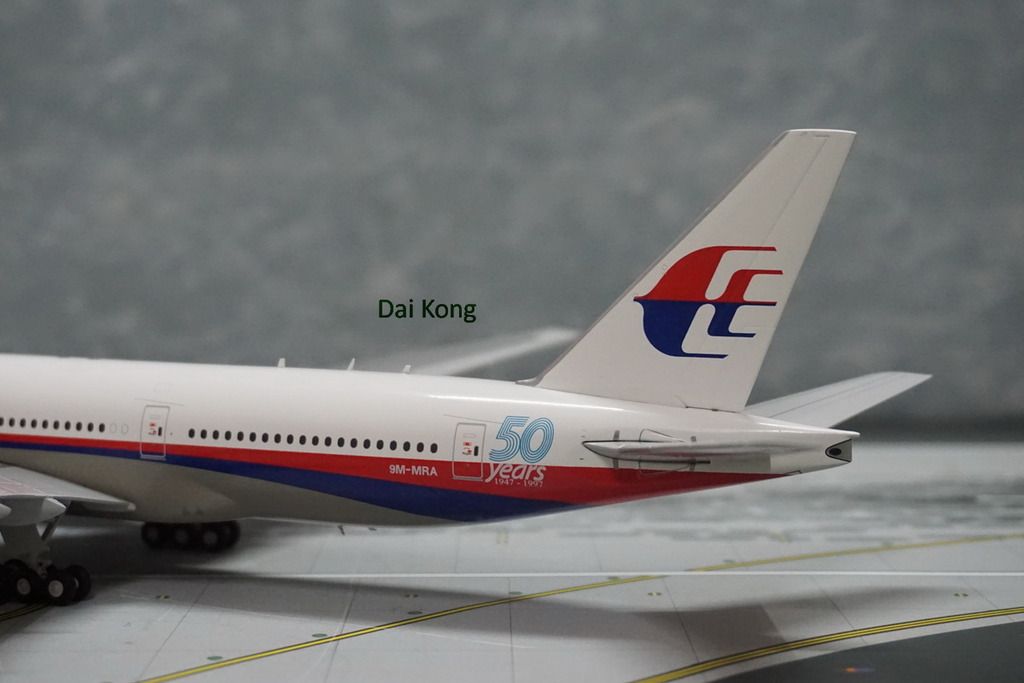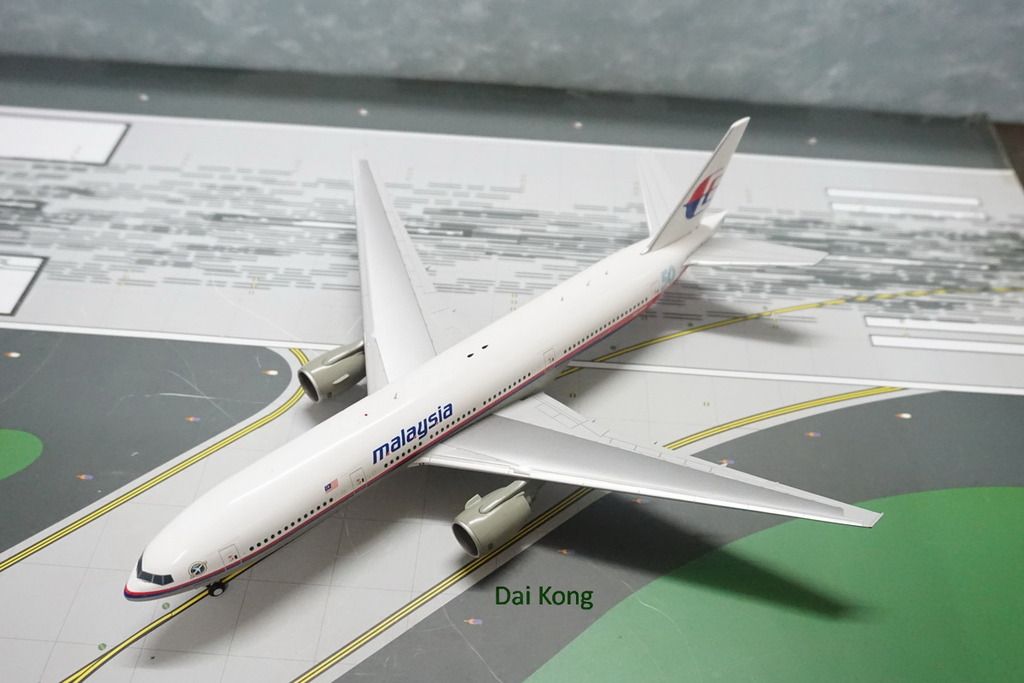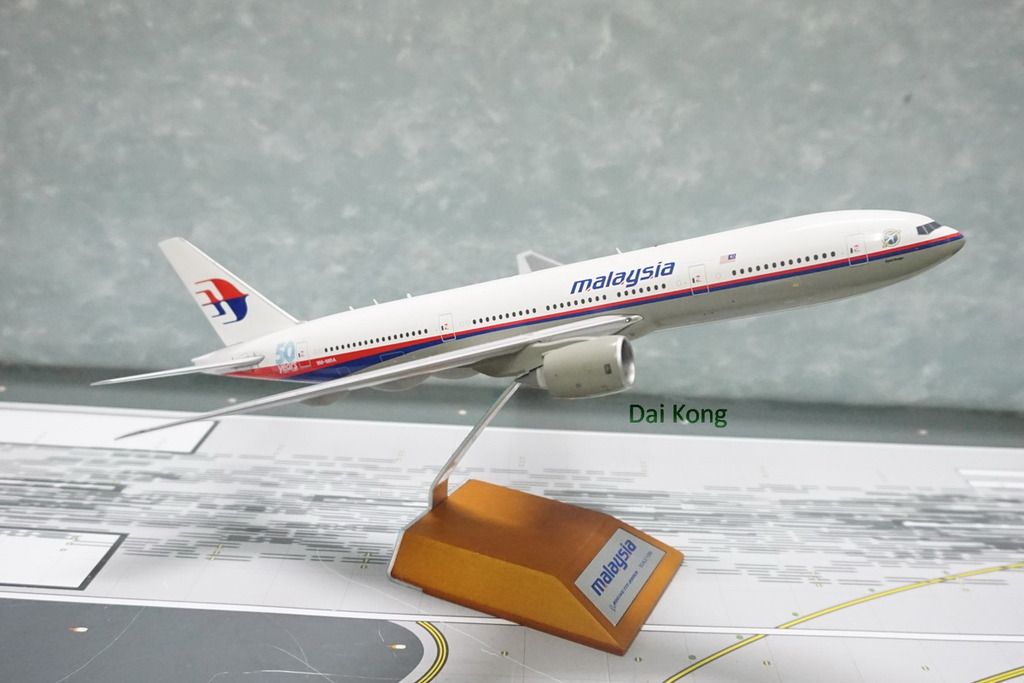 Enjoy the pictures
Raymond